About this Event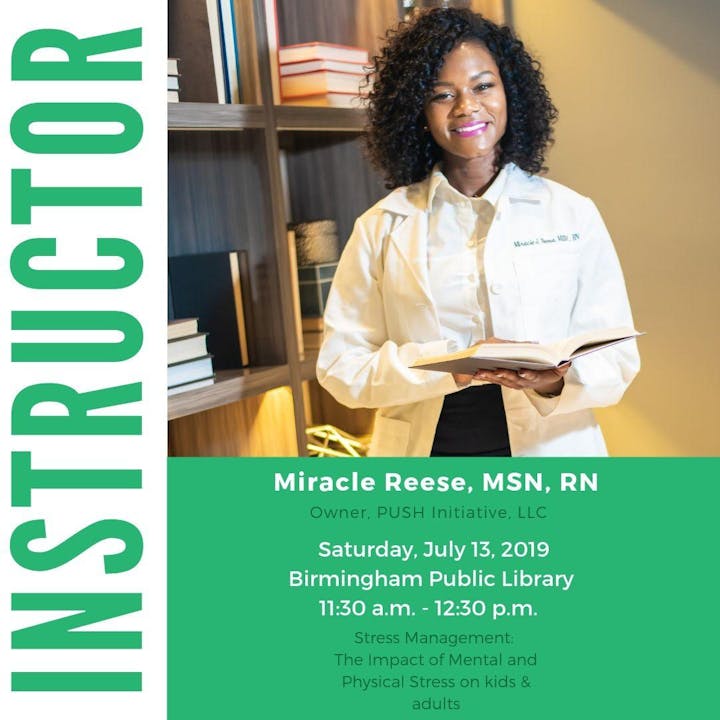 Strive Counseling Services in partnership with the City of Birmingham Mayor's Office, Division of Youth Services will host Session III of the City of Birmingham's Community Mental Health Awareness Initiative 2019 Summer Series.
Session III: Stress Management: The Impact of Mental and Physical Stress On Kids and Adults will be facilitated by Miracle Resse, MSN, RN. Owner, PUSH Initiative, L.L.C
Objectives: Participants will be exposed to stress management tips and the benefits of the following:
Understanding the role of a nurse and how nurses diagnose stress.
Focusing on how stress can affect the mind.
Symptoms to look for and the impact stress has on your body.
Developing useful skills to deescalate stressful life moments.
How does stress impact children and adults?
This event is free for adults and children!