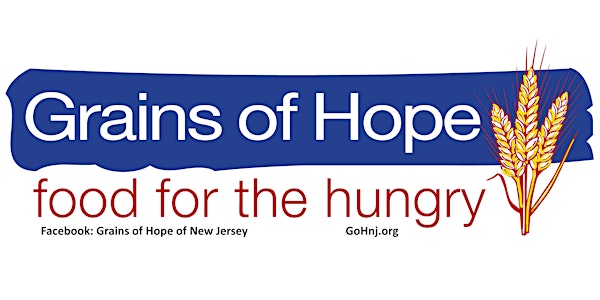 Community Meal Packing Event for Ukrainian Refugee Relief May 14-15, 2022
Sales Have Ended
Registrations are closed
Our advance registration period has closed. We welcome walk-ins and we will happily assign you to an activity as our capacity constraints permit.
Event Information
Location
Lincoln Park PAL Building
(Enter parking lot from Rt 202 near library)
10 Boonton Turnpike
Lincoln Park, NJ 07035
Sales Have Ended
Registrations are closed
Our advance registration period has closed. We welcome walk-ins and we will happily assign you to an activity as our capacity constraints permit.
Come together with other families and friends to help pack food for the Ukrainian refugees
About this event
Pack nutritionally fortified macaroni and cheese meals for the hungry. No special skills needed. Each job is simple, and we will train you. Everyone can participate, according to their capabilities - even accompanied young children. NOTE volunteers under the age of 18 (unless accompanied by parent or guardian) MUST have parent or guardian signature on their ticket as evidence of permission to participate.
We will need a lot more volunteers on Saturday this year because we will be inserting flavoring packets in all the bags on Saturday.
PLEASE READ THE ENTIRE SECTION BELOW CAREFULLY BEFORE REGISTERING. IT IS VERY IMPORTANT
We realize that there are still varying levels of concern about COVID precautions in our communities. We are designing this event to provide some flexibility for those who attend while still attempting provide for the physical safety and mental comfort of those with heightened concerns – especially those with young children. We are structuring the layout of our equipment to provide reasonably safe distancing between most workers, if you wish. We are OK with the proper wearing of protective masks while on the premises. We will not be offering a children's arts and crafts station at this year's event. Parents will be responsible for keeping their young children at their side (if they choose to bring them to the event). Your good judgement about these matters is key. We want all participants to feel comfortable in attending, and we respect your right to leave if you are not comfortable.
GENERAL INFORMATION
Participants in the meal packing area will be exposed to one or more potential allergens, including soy protein powder and wheat-based dry macaroni. There is also a remote chance of exposure to minute amounts of dry milk powder and dried mustard powder that are inside our sealed cheese and flavoring packet.
If you, or a child you are responsible for, is allergic to any of these items, please contact us in advance (events@gohnj.org) and we will attempt to pre-assign jobs that are removed from the allergens.
IF A TIME SLOT YOU WANT IS FILLED UP, PLEASE SEND AN EMAIL TO EVENTS@GOHNJ.ORG LETTING US KNOW THE DESIRED TIME SLOT, YOUR NAME AND PHONE NUMBER. WE WILL TRY TO ACCOMMODATE YOU. THANKS. If we cannot accommodate you at this event, we will place you on a preferred list for advance registration for our next community mal packing event.
IF TICKET SALES ARE CLOSED FOR THIS EVENT and you would like to participate, just come to the event and inquire about openings. There is a good chance that we will be able to accommodate you.
We will be taking pictures during the event for training, historical and publicity purposes. By registering, each participant agrees to the use of their image or voice recording in any form by Grains of Hope and its partners as part of their respective training and communications programs, including release of recorded content to media.
Signed Community Service forms will be available as you exit the event. When you check in at the welcome desk, please advise the staff that you will need a signed form at the end of your service.
All our food will be sent to the Ukrainian refugees in Europe. We are working with the Ukrainian American Cultural Center in Whippany, NJ who will arrange transportation and distribution of the food to those in need.
Location
Lincoln Park PAL Building
(Enter parking lot from Rt 202 near library)
10 Boonton Turnpike
Lincoln Park, NJ 07035