Community Marsh Planting in Jamaica Bay!

Sunday, May 31, 2015 from 10:30 AM to 2:30 PM (EDT)
Event Details
Community Marsh Planting Day in Jamaica Bay
Sunday, May 31, 2015
1-5 PM
Open Call for Volunteers! Please join us for a community-led planting and restoration day on Ruler's Bar and Blackwall marsh islands in Jamaica Bay. For the third year, we are teaming up with the Jamaica Bay Ecowatchers to organize a day of planting plugs of spartina alterniflora (marsh grass), repairing fencing and clearing debris as part of our Marsh Restoration Initiative, the first-ever community led marsh restoration project in a National Park. 
Advance registration required, along with completion of waiver forms.
Meet at 1 PM at our office, American Littoral Society, 28 West 9th Road, Broad Channel, NY 11693. 
Volunteer Information
Footwear: Please wear tall boots or a pair of old tennis shoes. You will be wading through water and sticky mud to get onto the islands from boats. The islands are soft sand.
Clothing: Wear layers as the temperatures can change quickly out in the middle of the bay. Bring a jacket in case of wind or light rain, along with a hat, sunglasses and sunscreen.
Recommended extras: 1 small backpack containing bug spray, cell phone, water bottle, work gloves, camera, snacks and, if possible, a garden trowel (we will have extra trowels available). Protect electronics in waterproof bag.
What to expect: Expect to get wet as you are in the middle of Jamaica Bay. You will be carrying tools, supplies, jumping on and off boats in rising or ebbing tides, planting plugs of marsh grass, repairing fencing, picking up debris, transporting debris.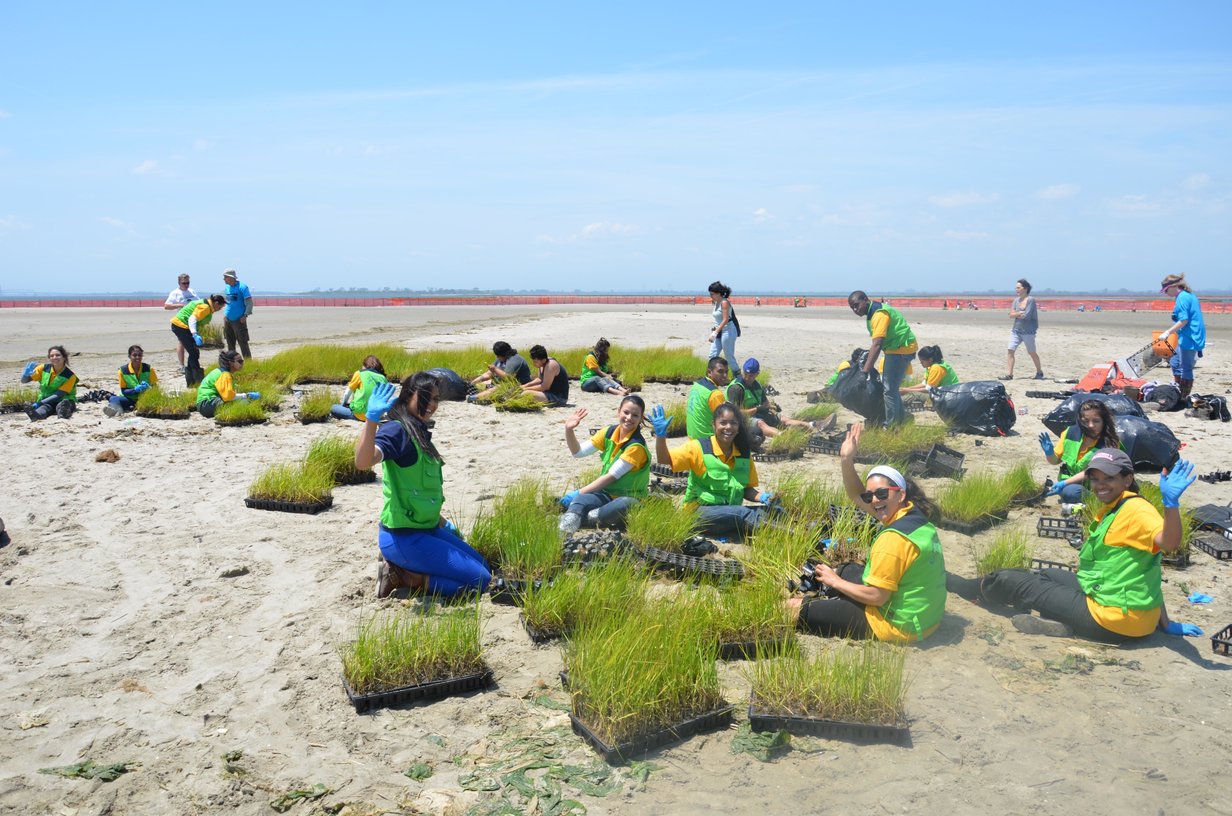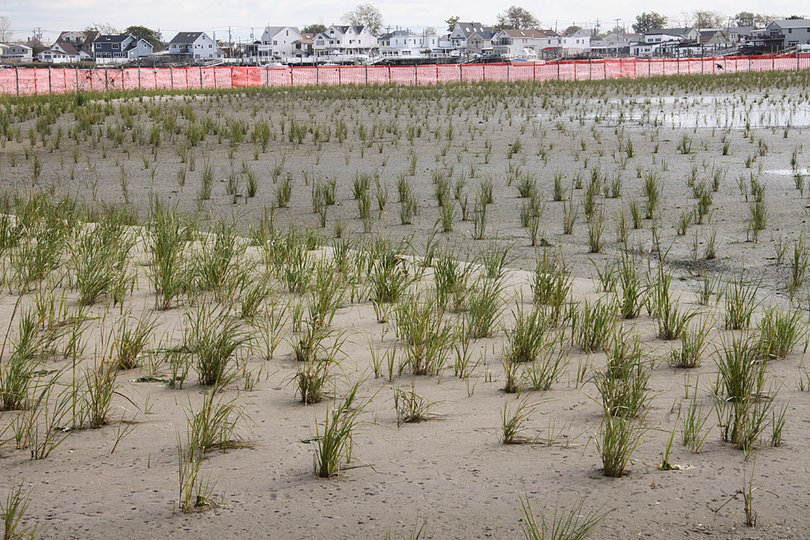 When & Where
28 W 9th Rd
Queens, NY 11693


Sunday, May 31, 2015 from 10:30 AM to 2:30 PM (EDT)
Add to my calendar
Organizer
The Marsh Restoration Initiative
In Fall 2011, the American Littoral Society and the Jamaica Bay Ecowatchers kicked off the planning sessions for the first-ever, community led, salt marsh restoration project in a national park. By Summer 2013, we were ready to plant 88,000 plugs of spartina alterniflora and distribute 200 pounds of locally harvested seed. As a result, over 33 acres of fragile tidal salt marsh islands were restored in Jamaica Bay. Over 500 volunteers harvested seed, ferried volunteers in their boats and then performed large-scale plantings on Ruler's Bar and Black Wall marsh islands, resulting in significant cost savings and hands-on engagement with this vital estuarine habitat. This is community pride and conservation at its best! We will continue to monitor and maintain the islands in the years to come, along with launching new habitat restoration projects throughout Jamaica Bay.
With funding provided by the NYS DEC, the American Littoral Society launched its first-ever Restoration Corps as part of the Marsh Restoration Initiative. Restoration Corps is an environmental leadership and green jobs training program for local high school students that teaches participants to enhance and restore the natural environment through shoreline and habitat restoration. 

The Marsh Restoration Initiative is made possible through support from our partners at the NYS Department of Environmental Conservation, NYC Department of Environmental Protection, Gateway National Recreation Area, US Army Corps of Engineers and Mitsui & Co., Ltd.
Community Marsh Planting in Jamaica Bay!