About this Event
Community Kitchen Golf Classic
We look forward to seeing you on the golf course and appreciate your support of the Community Kitchen and its feeding ministries.
When and Where
Monday, August 31, 2020
Potowomut Golf Club, 439 Ives Road, Warwick RI
Day's events for all golfers:
Noon Check-in
1:00pm Tee Off
6:00pm Pre-Dinner Social
7:00pm Dinner, Raffle, Prizes
For more information or questions, contact Event Co-Chairs: Bill Warburton or Jon Jacaruso at ckgolfclassic@gmail.com
Talk to Your Friends and Join Us!
Register a foursome or sign up as an individual player to participate in the full day's events. You may also opt in for recognition on a Tee Sign with or without choosing to golf. Or, simply join us for the evening dinner and raffle activities. Or, if you cannot be available to attend the event, you can still support the Community Kitchen by making a tax-deductible donation or submitting an item or service for the raffle.
Consider Being a Sponsor!
Community Kitchen sponsors are key to the success of this event and our mission to feed our neighbors! Sponsors are recognized in a variety of ways to assure visibility to event participants as well as the broader public to whom this event is promoted.
Grand Slam Sponsor: The Family of Ron Clement
Pro Sponsor: Jay Packaging Group, Inc.
Eagle Sponsors: Episcopal Diocese of RI, Dave's Marketplace
Birdie Sponsors: Dan's Management/Dunkin, Hilb Group of New England, Keller Williams Leading Edge/Mina Rodopoulos
19th Hole Sponsors: Greenwood Psychotherapy & Wellness center, Prime Restoration
To learn more about being a sponsor, please contact Event Co-Chairs: Bill Warburton or Jon Jacaruso at ckgolfclassic@gmail.com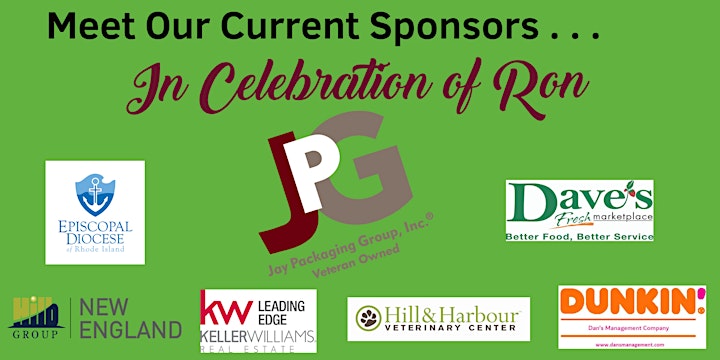 Community Kitchen -- What We Do
The Community Kitchen Golf Classic is ultimately about supporting those in need in and around the greater West Bay community. With 1 in 8 Rhode Island families going hungry each day, the feeding programs supported through St. Luke's Community Kitchen provide:
Distribution of fresh food and canned goods through the East Greenwich Interfaith Food Cupboard
Weekly meals for 50-60 community members through the church/community- based Lunch on the Hill program
Monthly hot meals and fellowship for up to 100 individuals through the ecumenically supported Christ Community Kitchen program
Monthly food preparations via the Loaves & Fishes RI ministry to 100+ members of the Woonsocket community
…and so much more!
To ensure continued and, ideally, expanded community service, the 58-year old St. Luke's Community Kitchen requires a comprehensive, commercial caliber update. As hundreds of volunteers, families and program participants stream through this facility, the need to maintain up-to-code electrical, plumbing and structural components is urgent. Your participation and support will sustain not only a viable but a generative response to hunger in our community.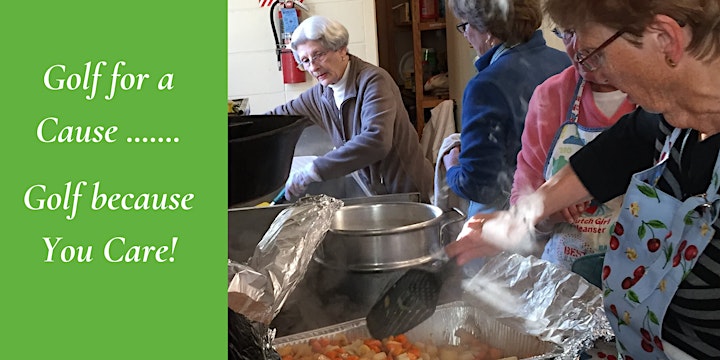 With Many Hands ...
While the St. Luke's Community Kitchen is due a major upgrade, it enjoys an abundance of generous partners and volunteers. Feeding hundreds of individuals each month, this program has also found ways to support basic needs. Representatives from SNAP, the West bay Community Action group, and the East Greenwich Housing Authority attend on at least a monthly basis to address questions on obtaining assistance.
The recent location of the Interfaith Counseling Center adjacent to the Community Kitchen has allowed many feeding program participants access to direct personal and/or family counseling.
This holistic approach to the Community Kitchen ministry is open to all who come through the door ... please join us, please support those in need!
Community Kitchen Partners/Contributors
St. Luke's Episcopal Church
Christ Church
East Greenwich United Methodist Church
First Baptist Church
Westminster Unitarian Church
Our Lady of Mercy Catholic Church
East Greenwich Interfaith Food Cupboard
West Bay Community Action
East Greenwich Housing Authority
Loaves & Fishes RI
T's Restaurant
Tio Mateos
Jiggers Restaurant
Dave's Marketplace
Wild Harvest Bakery & Cafe
Encore Catering
Did You Know ... ?
12.4% of RI households lack sufficient food -- cutting meal size or skipping meals to meet other basic needs
Just under 50% of Washington County residents fall under the federal poverty line that qualifies them for nutritional assistance
In the last 3 years, food prices increased by 15% while wages only increased by 5%
In the last 10 years, SNAP recipients have increased by 40% yet reductions in eligibility and benefits are currently being legislated
The St. Luke's Community Kitchen prepares hot meals and distributes food to 60+ persons each week ... monthly dinners serve up to 100 persons
Over 10-15 volunteers gather each month at St. Luke's Community Kitchen to prepare food for delivery to 100+ Woonsocket residents
St. Luke's Community Kitchen provides space for meetings and refreshments to 60+ support groups each month
Food insecurity in RI is related not only to wages, but access to housing and kitchen space, depression, lack of social support and chronic physical/mental health issues (NIH, 2018)
Community Kitchen participants come from as far away as Providence ... many ride the bus or carpool to receive food and support
SNAP and Housing Authority representatives attend lunch/dinner events on a monthly basis to address related food insecurity issues
Community Kitchen meals cost up to $12/person, offsetting food costs for participants, assuring regular nutritious meals, and providing much needed fellowship and support for individuals and families in need