Community Groups Transitioning Into Social Enterprises (Co.Clare)
Description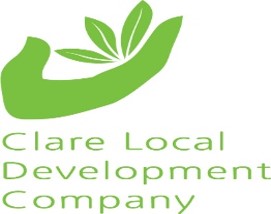 Community Groups Transitioning into Social Enterprise (Co. Clare Only)
This workshop is provided by Clare Local Development Company and is funded under LEADER. This trianing is FREE to Participants.
Workshop Content:
Introduction to the Social Enterprise sector for those Community Groups interested in establishing a Social Enterprise for the first time.
Defining Social Enterprise – This session will provide clarity to attendees as to what makes an organisation/business a 'Social Enterprise'. It will provide an overview of types of Social Enterprises currently operating in Ireland, profiling key characteristics and functions performed by each
Starting a Social Enterprise – This session will cover the key aspects involved in getting started as a Social Enterprise, including
o Establishing a 'need' – or the 'market' for a Social Enterprise
o Competition, 'Coop-etition' & Displacement
o Costing & Pricing – keys to business sustainability
o Legal and regulatory considerations
Introduction to Social Enterprise Business Planning – Participants will be given an outline of a 'Social Enterprise Business Plan' and the differences between this and a conventional business plan will be highlighted
Funding & Supports – In this session participants will be provided with an overview of the range of funding and supports available to the Social Enterprise sector (including those provided by CLDC). This will include.
o Funding Providers – State, semi-state and philanthropic sources
o Schemes – CSPs and other suitable schemes
This workshop will be facilitated by Michaal Gleeson, Gleeson Rural Development
Michael Gleeson, holds a B.Sc. in Countryside and Environmental Management from the University of Aberdeen and Certificates in Project Management and Business Management. He worked as Rural Development Officer with EIRÍ Corca Baiscinn, the Community Partnership for West Clare, from 2002 to 2007 where he worked with Low Income Farm Families. Michael moved to Co. Kerry in 2007 where he works as a Rural Development Consultant, specialising in rural and community development, with emphases on food enterprise development and community food projects. Michael also works as a business mentor on behalf of Kerry Local Enterprise Office, North and East Kerry Development Ltd. and Limerick City Local Enterprise Office. From 2015 to 2017, Michael was the Irish Hub coordinator for the TRADEIT Project, an EU funded FP7 project providing business development, training and technology transfer supports to traditional food businesses.. Michael also assisted the producers of Sneem Black Pudding and Maharees Carrots to apply for Protected Geographical Indication (PGI) status for their produce.