Have a good time as we discuss how residents can invest and help develop community owned grocery stores in Wards 7 and 8.
About this event
We invite all to come have a good time at our
Halloween Maskerade Meet up
No tricks, just good treats and conversation about the vision of a community owned & operated grocery store for neighborhoods east of the river. Learn ways that you can be involved and help us reach our goals. Enjoy good music and fun activities during this virtual and in person event.
All attending in person are required to wear a mask. If you will be joining us virtually look out for the zoom conference link 1 day before the meet up starts.
Come wearing your most decorative mask for your chance to win a prize.
What is a Food Co-op?
Food Cooperatives sell goods and services just like other major grocery stores. What makes it different? It's owned and operated by it's members whom are also co-owners of the business.
Community Grocery Co-op is organizing to develop grocery stores that will provide local, sustainable, affordable, equitable, healthy food for residents living in Wards 7 & 8.
Please do share this invitation with friends, family and others in your community.
The co-op cannot exist without the participation and cooperation of residents, community leaders and other stakeholders interested in seeing this go from a vision to physical reality.
Let's Cultivate
It Let's Build It
Let's Own It!
Like us on Facebook and Instagram, #communitygrocerycoopdc
Get on our mailing list to stay updated on the progress and journey: sign up here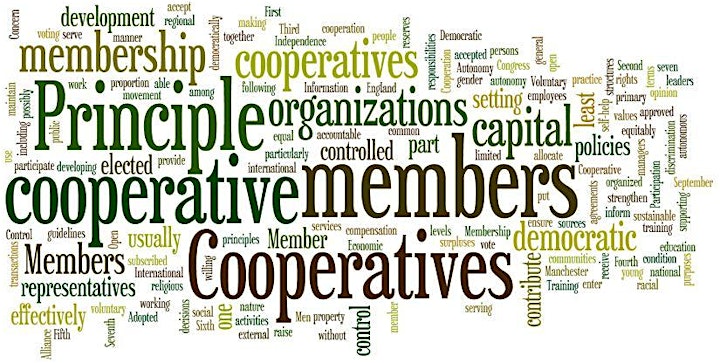 Organizer of Community Grocery Co-op Halloween Maskerade Meetup
The Community Grocery Cooperative seeks to bring East of the River residents together to fullfill a need of grocery stores that will provide local, sustainable and affordable food while giving residents the opportunity to independantly take control of what they want for themselves and their community.