Community Forum: Restorative Practice and Bullying with Nancy Riestenberg

Friday, November 9, 2012 from 7:00 PM to 9:00 PM (EST)
Event Details
Communities for Restorative Justice and Suffolk University invite you to a free community forum with nationally renowned expert in restorative practices and bullying prevention, Nancy Riestenberg. Come explore how restorative practices can serve in the wake of bullying and harm…and how we can cultivate a culture of respect in our school communities.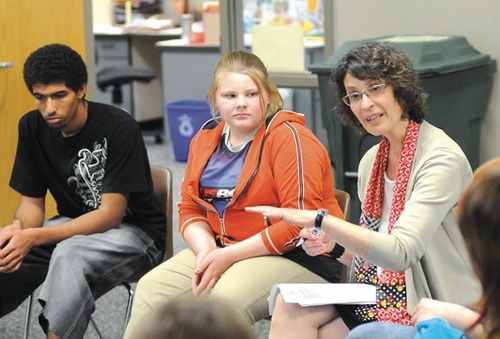 Nancy has 25 years of experience in the field and is the author of several works including Circle in the Square: Building Community and Repairing Harm in Schools (2011), a compelling compliation of research, methodology, principles, and story. She has been a tireless advocate for more effective apporaches to zero-tolerance policies and has consulted with schools in more than 20 states in the U.S. In her book, she writes: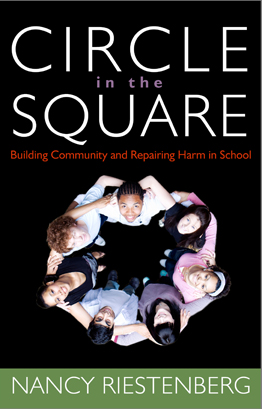 "Human beings are hardwired to be in relationships, and we are hardwired to learn. Either we offer our children healthy, good relationships...or they will seek relationships with others--healthy and caring or not--and learn perhaps more painful, less life-affirming lessons. I am primarily concerned with the safe and healthy development of youth. I believe that if students are safe and healthy, they will learn."
Restorative practices are "what's happening" in schools across the nation. Come learn how we as teachers, administrators, staff, parents, students, counselors and community members can co-create safe, wise, responsive schools for all our children. Together.
Important Notes:
1. This community forum event is free and open to the public upon registration.
2. Nancy will also offer a 1-day training on restorative practices in schools on Saturday Nov. 10th. Registration is required for limited seats, CEUs are available, and cost is $75. Visit www.c4rjbullyingtraining.eventbrite.com for more details.
3. Donations to C4RJ (45-1220191) are tax-deductible to the extent allowed by law and are welcome here, at our website (www.c4rj.com), or at the door.
When & Where

Raymond J. Grey Junior High Auditorium
16 Charter Rd
Acton, MA 01720


Friday, November 9, 2012 from 7:00 PM to 9:00 PM (EST)
Add to my calendar
Organizer
Communities for Restorative Justice (C4RJ) is a nonprofit community-police partnership that offers restorative justice to those affected by crime. Our "circle" process recognizes that crime is a violation of people and relationships, not just a violation of law. Those affected by the crime assemble to explore the harm and work on repair where possible. C4RJ took its first case in 2000 and has offered restorative justice in hundreds of cases in the region. Referrals include adults and youth who are facing criminal charges such as breaking and entering, assault and battery, larceny (e.g., shoplifting), vandalism, illegal substances, and trespassing. Victims include merchants, neighbors, peers of the offender, and institutions such as schools, towns, businesses, or places of worship. C4RJ is driven by scores of trained volunteers, is guided by a 13-member board, and employs an executive director and support staff. Learn more about C4RJ's work and history at www.c4rj.com.