Providing families, individuals, or couples "Grub Bags" of food 'every two-weeks' on WED 5-7pm to help those in need within our Community!
About this Event
We are glad to announce our Community Collaboration with United Way of Volusia County & HUM so we can provide food assistance with those who have had some sort of economic impact from the covid-19.
Please complete the form with your name, phone and email so we may send out alerts for our continuing food assistance and back-to-school help when it's available. Register to come every 2-weeks!
We are here to help our Community the best we can and stand for you!
These 'grub bags' are old style large brown grocery bags FULL of food will have:
Fruits
Potatoes - Sweet Potatoes
Tuna - Chicken - Ham
Pinto beans - Rice
Peanut Butter - Bread
Cereal
Pasta....and more
1. Click Register for a ticket > so we can label your bag for pick-up
2. Make sure to register > Amount of Tickets = Count of People in Your Family!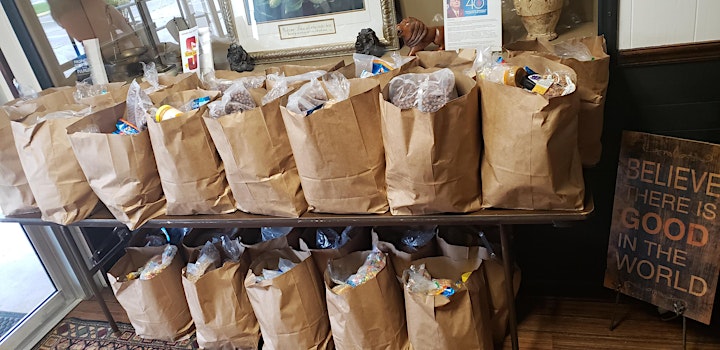 Drive through the front entrance roundabout to our building from South Street
Please simply provide the volunteers your family name once at the front glass double doors to allow our team members to get your food bags.
We are glad we can assist in some way during this time and thank you for letting us serve you. Our 'Small Group Study Night' starts at 7PM - Anyone who wishes to ask for prayer is welcome to come in for coffee and tea to sit in on our study night as well. Again, we are here to serve you!