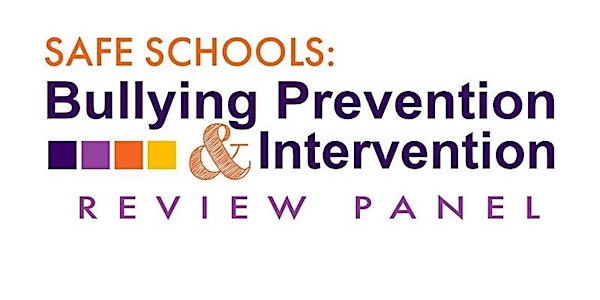 Community Feedback Virtual Session (Night One)
Safe Schools: Bullying Prevention & Intervention Review Panel Virtual Sessions
About this event
The independent review panel wants to hear from the community on a set of draft recommendations before finalizing its report on how HWDSB can improve its approach to bullying.
The panel is hosting two virtual sessions for the community, before the panel finalizes its report to the Director of Education and Board of Trustees in January 2021.
After you have registered to participate, organizers will share a Zoom meeting link one day before the event.
Questions: safeschoolsreview@outlook.com
Learn more: https://hwdsb.info/SafeSchoolsRP