COMMUNITY ENGAGEMENT WORKSHOP

Thursday, March 31, 2016 from 1:00 PM to 4:00 PM (PDT)
Event Details
Berkeley FILM Foundation presents a WORKSHOP with

Sonya Childress.
Finding, Engaging and Leveraging Your Film Audience! 

When Community Engagement Works--
How to Create and Sustain an Audience for Your Documentary.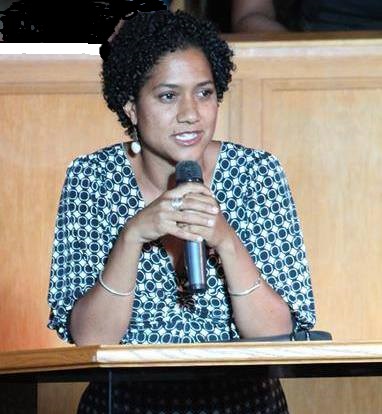 In this workshop, Sonya will present an overview of how to craft an impact strategy, work with broadcasters, crowdfund and build an audience, and recruit community partners. Participants will have an opportunity to brainstorm impact strategies for their films and ask questions about the evolving field of impact and audience engagement. 
For more than 15 years, Sonya has helped organizers, policymakers, educators, filmmakers, and philanthropists position film as a strategic tool to further a range of social justice issues. As Director of Partnerships and Engagement for Firelight Media, she maximizes the impact and reach of films produced by acclaimed documentary filmmaker Stanley Nelson, and consults with independent filmmakers on their impact goals.

Sonya has held positions at California Newsreel and Active Voice, and has managed impact campaigns for Kartemquin Films, Working Films, and the Independent Television Service. She has managed and contributed to countless high-profile film campaigns including The Black Panthers: Vanguard of the Revolution, Freedom Summer, Freedom Riders, The Interrupters, Hip-Hop: Beyond Beats and Get-Out-The-Vote Toolkit for Freedom Summer, video modules for The New Americans, and a three-part film series called Immigration: Beyond the Headlines for organizers. Sonya is a 2015 Rockwood JustFilms Fellow and has a B.A. in Interdisciplinary Studies from the University of California-Berkeley.   
Sponsored by Berkeley FILM Foundation with a grant from the Fleishhacker Foundation.
Organizer
The Berkeley FILM Foundation (BFF) is a 501(c)(3) grant and educational program for independent filmmakers with a mission to nuture, sustain and preserve the thriving local film community while attracting the next generation of filmmakers. To date, grants totaling over $1,500,000 have been awarded to 140 local independent filmmakers. The BFF was initially founded in 2009 by: City of Berkeley, Wareham Development, and The Saul Zaentz Company. www.berkeleyfilmfoundation.org