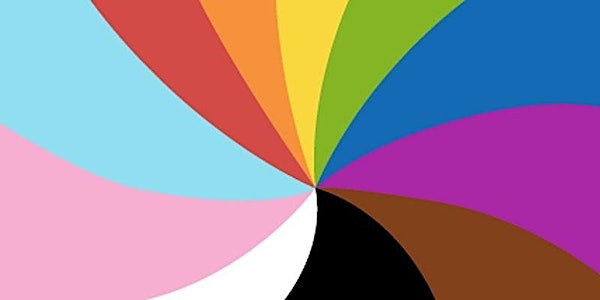 Community Didactic: Assessment, Treatment Planning, and Safety Planning
Didactic Training: Survival Magic: Assessment, Treatment Planning, and Safety Planning
About this event
Instructor:
Jacks McNamara is a trauma healing coach, facilitator, educator, writer and artist based in Santa Fe, New Mexico. Jacks has been in private practice for 10 years, with a specialty in supporting queer and trans survivors, and in mentoring new queer and trans healing practitioners. They have been peer counseling, facilitating support groups, teaching art and writing classes, and leading workshops around radical mental health since 2004. Jacks is a member of the Generative Somatics Politicized Healers Network and a graduate of the gs Somatics and Trauma practitioner training program. In 2002 Jacks co-founded The Icarus Project, now known as the Fireweed Collective, an international support network and participatory adventure in mutual aid and healing justice. Co-author of Navigating the Space Between Brilliance and Madness, their life and work are the subject of the poetic documentary Crooked Beauty. Jacks also hosts the podcast So Many Wings, a series of conversations at the intersection of social justice and transformative mental health. You can find them on the web at https://jacksmcnamara.net.
Course Description:
In this 2-hour training, we will explore a variety of non-pathologizing frameworks for approaching assessment, treatment planning, and safety planning with queer and trans clients. Techniques discussed will center the wisdom of our survival strategies and the ways they have kept us alive, with particular attention to somatic, parts work, and mutual aid based lenses.
Educational Goals:
Clinicians will increase their cultural awareness and competency in working with LGBTQ2SIA+ clients.
Clinicians will learn how to address the contemporary needs of the clients and the community we serve through a multi-dimensional lens.
Clinicians will learn about multiple ideologies and clinical orientations in order to enhance and deepen their clinical skills to better serve the community.
Clinicians will learn new ways to understand why clients experience emotional distress, including somatic perspectives rooted in an understanding of intergenerational and social trauma.
Clinicians will learn about concrete practices for helping clients understand themselves and manage or prevent crisis, including useful workbooks and wellness mapping tools that can be shared with clients.
Clinicians will learn about contemporary radical mental health movement approaches to safety planning that center non-coercive care for those in crisis.
Learning Objectives:
Participants will learn to identify at least 4 common survival strategies and protective parts they may encounter in their clients.
Participants will have the opportunity to participate in one dyad to practice identifying missing skills and competencies in themselves or in a sample client.
Participants will learn about at least 3 alternatives to inpatient psychiatric care for clients in crisis.
References:
Bell, E. & Tatabele, C. (2021). Ancestral Healing. IDHA. https://www.idha-nyc.org/ancestral-healing
Fisher, J. (2021). Transforming the living legacy of trauma a workbook for survivors and therapists. PESI Publishing & Media.
Haines, S. (2019). The politics of trauma : somatics, healing, and social justice. North Atlantic Books.
McConnell, S. (2020). Somatic internal family systems therapy : awareness, breath, resonance, movement and touch in practice. North Atlantic Books.
Question & Answer / Feedback:
Following the presentation, there will be an opportunity for discussion and Q&A.  
Participants are invited and encouraged to complete the Course Evaluation for this course following their participation in this workshop. 
 Register for other Pacific Center Didactic Trainings - HERE!
----
Learn More & Support Pacific Center for Human Growth
As a 501(c)3 non-profit organization, Pacific Center (EIN: 94-2287492) relies upon the generosity of individual donors to sustain and grow our programs. There are a variety of ways you can financially contribute to Pacific Center, and they all have a meaningful impact on our work.
Click here to make a tax-deductible donation today!
Click here to request a training or workshop for your organization!