Community Dialogue / Peace Keeper Training

Multiple Dates
Event Details
Take A Stand For Justice
Support Healing and Peace in Oakland on Friday, November 5, 2010
the day Mehserle is sentenced for the death of Oscar Grant
Community Dialogue and
Peace Keeper Training
Sign up for one or more trainings and you will receive training on how to serve as a peace keeper in the city of Oakland the day of the Mehserle sentencing.  Your training will include non-violent communication, role-playing, restorative justice, peace keepers as change agents, trainings as gateway to healing.  All trainings are led by Reverend Mutima Imani.  

All trainings are FREE and open to the public
Refreshments served
Receive a Certificate of Participation for attending a Dialogue/Training
Attend three trainings and receive a Peace Keeper Certificate of Completion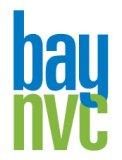 Where

City Wide Events with varies locations
Check the date and place
All in Oakland
Oakland, CA


Multiple Dates
Add to my calendar
Organizer
An non profit community based organization inviting Citizens of Oakland to come out  and prepare to stand together for Justice, Healing  and Peace on the night of Mesherle sentencing in November.