Description
Memphis Community Development Book Club - The Alternative:
Part I
A community that reads together, grows together. Readers, practitioners, and interested community members gather to not only read books but to also share how Memphis can benefit from the lessons granted from each reading. Join us for the next Community Development Book Club, where we'll discuss Mauricio Miller's novel called "The Alternative: Most of What You Believe About Poverty is Wrong."
The Alternative Synopsis
Growing up poor, the death of his mother and difficult circumstances of his sister's life, led Mauricio L. Miller to join a nonprofit and the war on poverty. His simple solution is to invest in people's demonstrated strengths, rather than weaknesses. The evidence provided shows that families when working together with friends creates sustained positive change. Recognizing low-income families as contributors rather than takers from society begins to break the negative stereotypes that divide us and helps to bring our society together. Continue reading overview…
Schedule for this Read: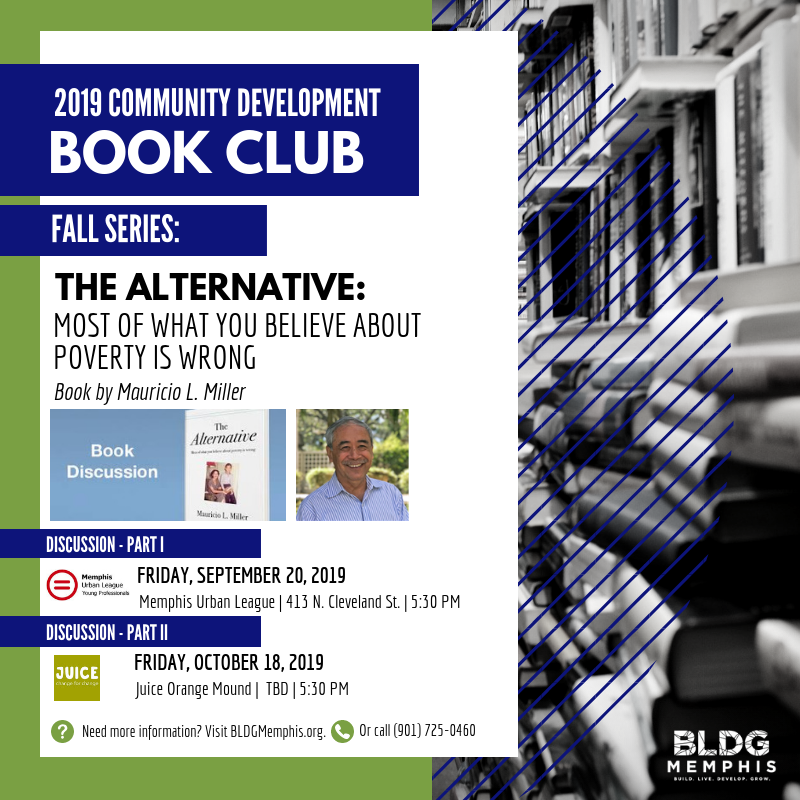 Questions, Comments or Concerns?
Email us at info@bldgmemphis.org.