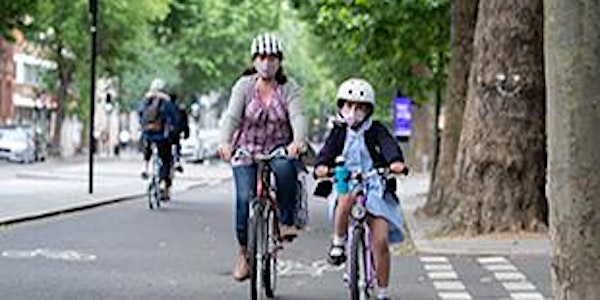 Community Conversations: Ask a question about Battersea Bridge consultation
Talk to Transport for London about our proposed safety improvements to help people walk and cycle in the Battersea Bridge area
About this event
As part of our consultation on proposed safety improvements to the Battersea Bridge area we are hosting one-to-one conversations with local residents and businesses, to give you opportunity to speak to us if you have questions.
The sessions are intended only for those people who need to discuss a question with us so that they can then submit a response to the consultation. If you simply want to tell us about your views of the Battersea Bridge area scheme, the best way to do that is to reply to the consultation.
The conversations will take place in one-hour slots, daily, between Monday 5 December and Friday 16 December 2022 and then again from Monday 9 January and Friday 20 January 2023 and each session will last for 15 minutes. Please select the one-hour session which works best for you - we will then be in touch with your 15 minute slot within that session.
You can select the session which suits you best, we have sessions available allocated on a first-come-first-serve basis. If you are successful, we will send you a link to a 15-minute meeting within your chosen session to be held on Microsoft Teams. Instructions on how to join the session will be included in the email. The invitation email will also include a link to a short form for you to submit your question to us before your conversation. If you do not submit a question to us in advance of the session, or if you simply want to tell us your views of the Battersea Bridge area scheme, we will cancel it and offer it to someone else.
We look forward to speaking with you.