Description
Featured Speaker: Dr. Naomi André (professor and author of the book Black Opera: History, Power, Engagement)
Performers: Bernardo Bermudez, Joanna Ceja, Maria D. Lopez, Allan Palacios Chan, and pianist Stephen Karr
Moderator: Tasha Hunter
Panelists: Lawrence Brownlee, Anthony Davis, Naomi André, Vanessa Chung, & Griselda Suarez
Author Dr. André speaks on the importance of representation in the performing arts. She is joined by opera star Lawrence Brownlee and esteemed American composer Anthony Davis, as well as Griselda Suarez, Executive Director of Arts Council for Long Beach, and Vanessa Chung, a visual artist, designer, and educator, on a panel about equity and experience.
Reception catered by Lola's Mexican Cuisine.

Featured speaker: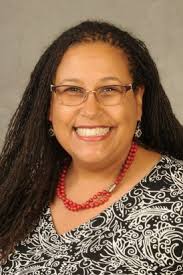 Dr. Naomi André is Associate Professor in Women's Studies, the Department of Afroamerican and African Studies, and the Associate Director for Faculty at the Residential College at the University of Michigan. She received her BA in music from Barnard College and MA and PhD in musicology from Harvard University. Her research focuses on opera and issues surrounding gender, voice, and race. Her publications include topics on Italian opera, Schoenberg, women composers, and teaching opera in prisons. She has served on the Graduate Alumni Council for Harvard University's Graduate School of Arts and Sciences, the Executive Committee for the Criminal Justice Program at the American Friends Service Committee (Ann Arbor, MI), and has served as an evaluator for the Fulbright Senior Specialist Program. Her books, Voicing Gender: Castrati, Travesti, and the Second Woman in Early Nineteenth-Century Italian Opera (2006) and Blackness in Opera (2012, edited collection), focus on opera from the nineteenth to the mid-twentieth centuries and explore constructions of gender, race, and identity. She recently published Black Opera: History, Power, Engagement with University of Illinois Press, in which she draws on the experiences of performers and audiences to explore this music's resonance with today's listeners. Interacting with creators and performers, as well as with the works themselves, Dr. André reveals how black opera unearths suppressed truths. These truths provoke complex, if uncomfortable, reconsideration of racial, gender, sexual, and other oppressive ideologies. Opera, in turn, operates as a cultural and political force that employs an immense, transformative power to represent or even liberate. Viewing opera as a fertile site for critical inquiry, political activism, and social change, Black Opera lays the foundation for innovative new approaches to applied scholarship.
Panelists: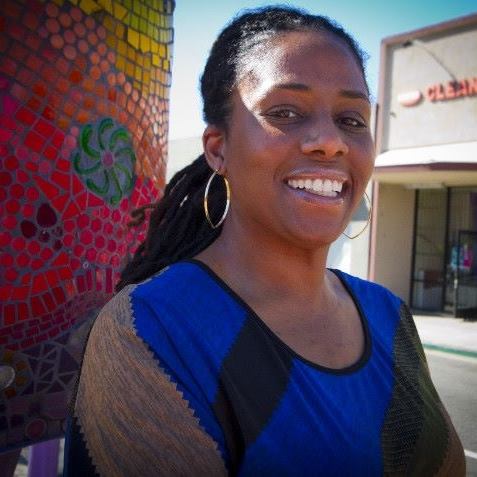 Tasha Hunter, moderator
Tasha Hunter is a California-born and based filmmaker, event planner, educator, and writer. Over the past two decades, she has worked in a variety of professional capacities centered around the community, arts, and education -- in both the private and public sectors. She is one of the original members of Project Blowed Open Mic Workshop that launched in Los Angeles' Leimert Park Village in 1995, and was instrumental in launching the Leimert Park Artwalk in 2010. She earned her Master of Fine Arts in Film/Television Producing from Chapman University, Bachelor of Arts from UCLA's School of Theater, Film and Television, and her Associate's Degree in Journalism from Long Beach City College. She currently serves as the Director of the Uptown Business Improvement District and President of the Arts Council for Long Beach.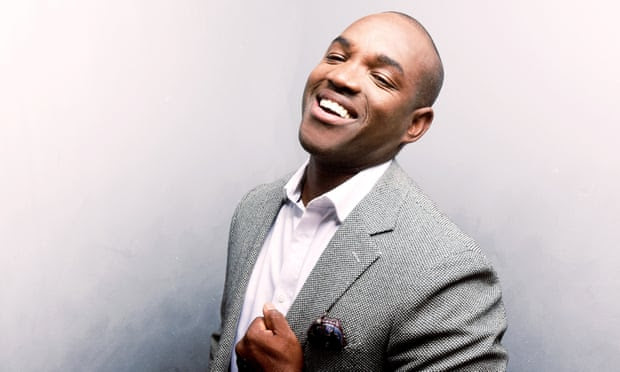 Lawrence Brownlee
Named 2017 "Male Singer of the Year" by both the International Opera Awards and Bachtrack, American-born tenor Lawrence Brownlee has been hailed by The Guardian as "one of the world's leading bel canto stars." Brownlee captivates audiences and critics around the world, and his voice has been praised by NPR as "an instrument of great beauty and expression … perfectly suited to the early nineteenth century operas of Rossini and Donizetti," ushering in "a new golden age in high male voices" (The New York Times). Brownlee also serves as Artistic Advisor at Opera Philadelphia, helping the company to expand their repertoire, diversity efforts and community initiatives. www.lawrencebrownlee.com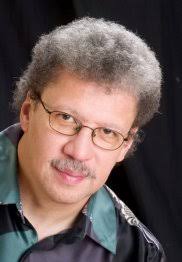 Anthony Davis
Activist and composer Anthony Davis is best known for his operas. X, The Life and Times of Malcolm X, which played to sold-out houses at its premiere at the New York City Opera in 1986, was the first of a new American genre: opera on a contemporary political subject. The recording of X received a Grammy Nomination for "Best Contemporary Classical Composition" in February 1993. Davis' second opera, Under the Double Moon, a science fiction opera with an original libretto by Deborah Atherton, premiered at Opera Theatre of St. Louis in June 1989. His third opera, Tania, with a libretto by Michael-John LaChiusa and based on the abduction of Patricia Hearst, premiered at the American Music Theater Festival in June 1992. A fourth opera, Amistad, about a shipboard uprising by slaves and their subsequent trial, premiered at the Lyric Opera of Chicago in November 1997. Set to a libretto by poet Thulani Davis, the librettist of X, Amistad was staged by George C. Wolfe. His most recent opera, The Central Park Five, will have its world premiere at Long Beach Opera in June.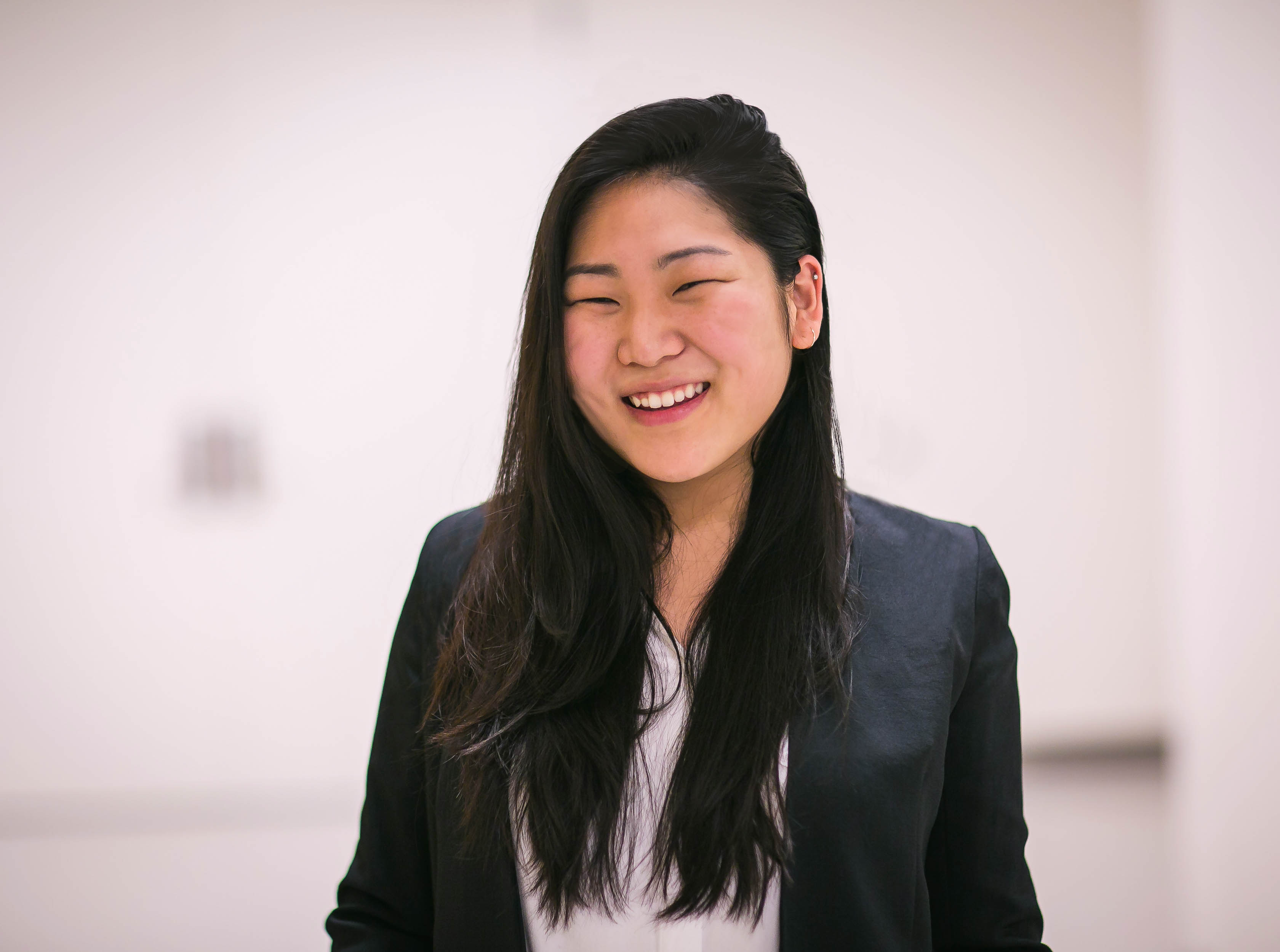 Vanessa Chung
Vanessa Yuri Chung is a visual artist, designer, and educator. She received her B.A. in Art and Visual and Performing Arts Education from UCLA and her M.Ed. in the Arts in Education from the Harvard Graduate School of Education. She currently works at Stanford Live, developing and maintaining the organization's relationship with visiting performing artists. Previously, she worked as a teaching artist in public schools and museums across Los Angeles and Boston.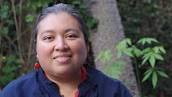 Griselda Suarez
Griselda Suarez has been the Executive Director of the Arts Council for Long Beach since 2016. She believes that the arts are essential in empowering others to express their thoughts. Throughout her career, she has created programming and trainings dedicated to facilitating transformation and creating agency for her communities. Most recently, Ms. Suarez was awarded "40 under 40" by the LB Post for her leadership in the arts and her resiliency in battling cancer. Suarez is dedicated to Long Beach and loves contributing to the city, because she strongly believes in the local impact the arts have on residents' lives.
Performers: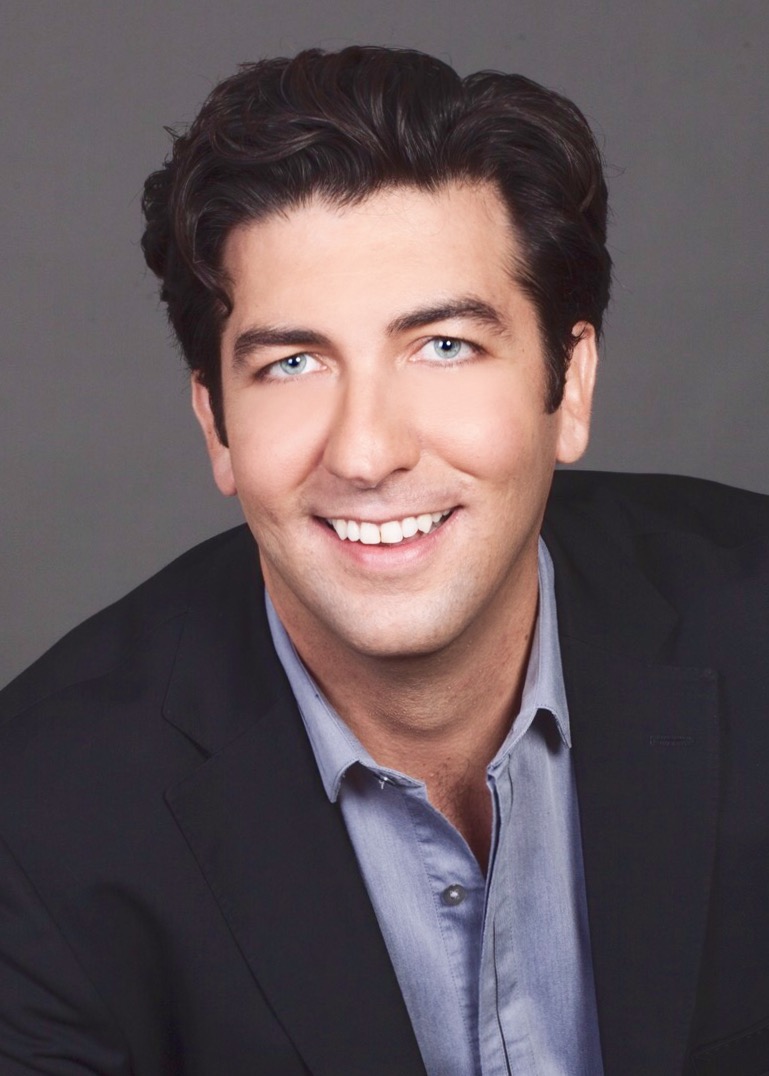 Bernardo Bermudez
Venezuelan American opera artist Bernardo Bermudez started his musical education at The Conservatory of Music Juan Manuel Olivares in Caracas Venezuela. As a lyric baritone he performed with Long Beach Opera as Diego Rivera in Frida and King Mark in last season's production of The Love Potion. Other roles include Figaro in Il barbiere di Siviglia, Stanley Kowalski in A Streetcar Named Desire, Danilo in The Merry Widow, Silvio in Pagliacci, Escamillo in Carmen, the title role in Don Giovanni, Papageno in Die Zauberflöte, Count Almaviva in Le nozze di Figaro, and Vidal Hernando in Luisa Fernanda, He participated as a voice fellow in summer festivals at Music Academy of the West, Opera North, and Opera NEO. Finalist in the Burbank Philharmonic Hennings-Fischer Competition, Opera Buffs grant recipient, semifinalist in the Loren L. Zachary National Vocal Competition, and 2nd Place winner in the Virginia Hawk Vocal Competition. www.bernardobermudez.com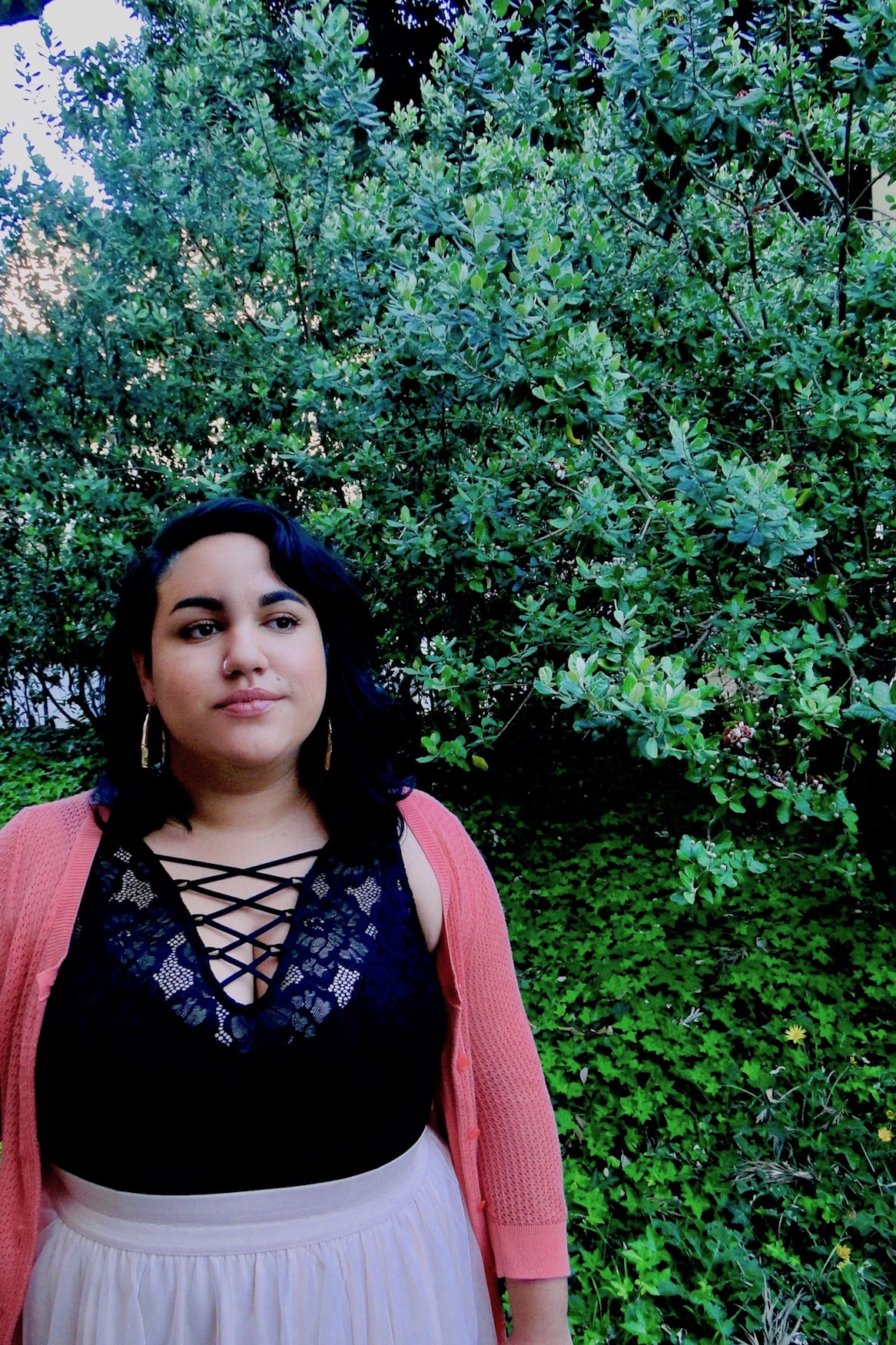 Joanna Ceja
Joanna Ceja is a Mexican-American soprano from Denton, Texas. She is a recent graduate from the University of Southern California, where she received her MM in Vocal Arts while studying voice with the illustrious Elizabeth Hynes. Joanna's most recent professional engagements include her work with Los Angeles Opera's Education and Community Engagement department, as well as the role of Anita in West Side Story with the South Coast Symphony. She has also been singing with Long Beach Opera's Education and Outreach department since 2016.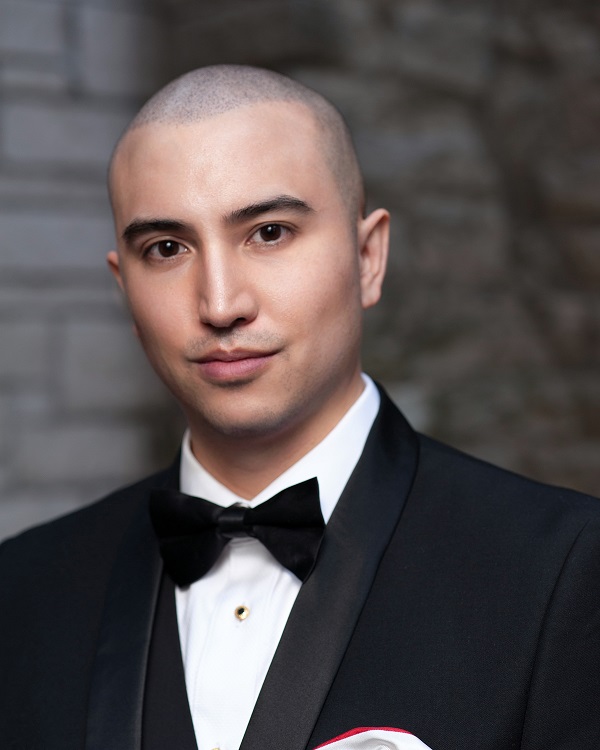 Allan Palacios Chan
Dubbed a "standout" performer by Seen and Heard International, "bringing musicality plus an attractive and flexible leggiero sound to his assignment," Philippine-born American tenor Allan Palacios Chan has earned a reputation for performing a wide range of repertoire with absolute commitment to communication and artistry. Bachelor of Arts degree in Music with a minor in Theater magna cum laude, George Mason University; Master's in Music in Vocal Performance, University of Cincinnati College-Conservatory of Music. Mr. Chan was a Corbett Foundation Young Artist with Cincinnati Opera for four consecutive seasons and Voice Fellow at the Music Academy of the West for two consecutive seasons.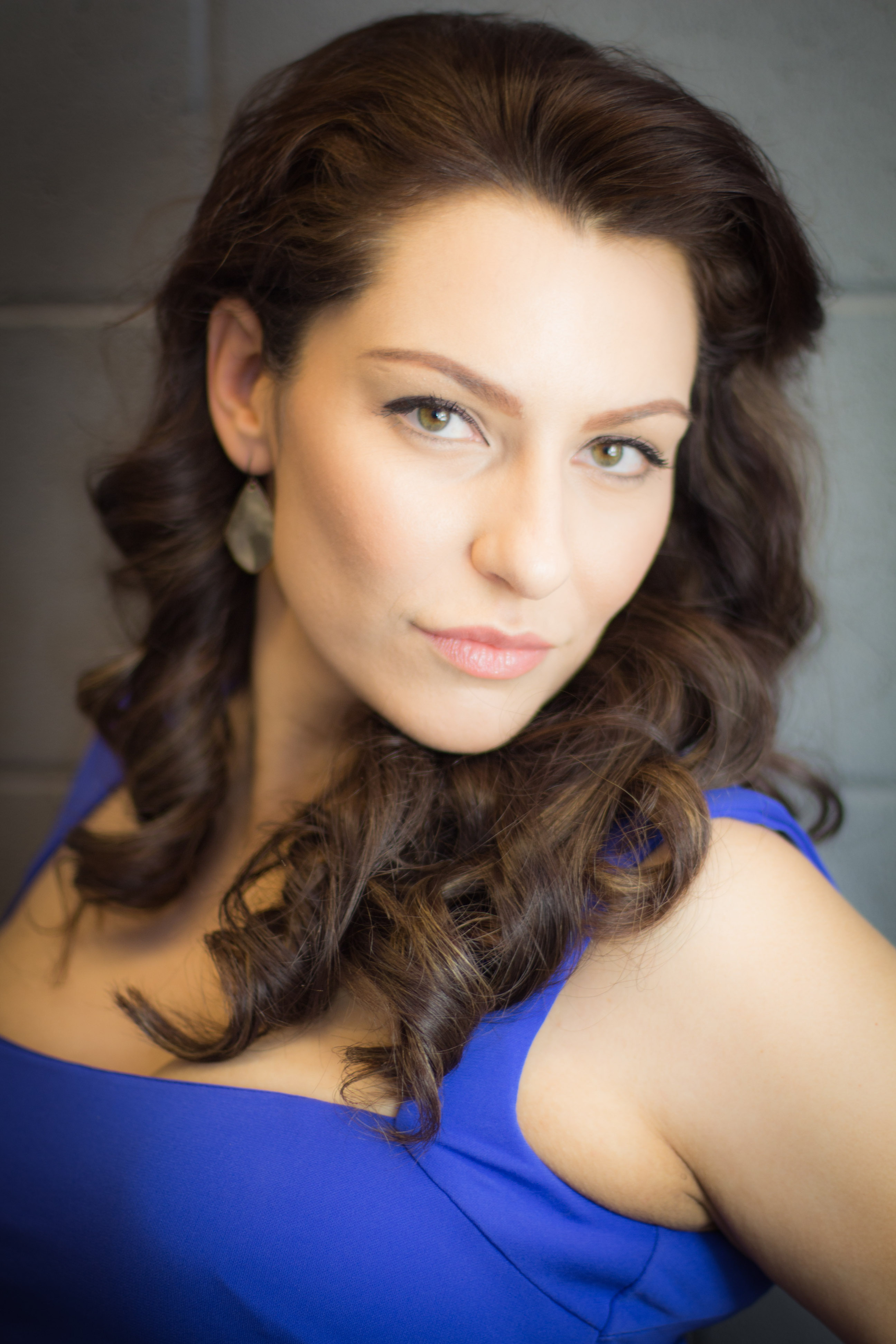 Maria Dominique Lopez
Praised for "a vocal instrument of exceptional beauty, range, and flexibility" and "innate artistry," mezzo-soprano Maria Dominique Lopez has sung operatic roles and symphonic works throughout the United States and Europe, in addition to recording vocals in the US and Canada for independent films and major motion pictures (most recently, Golden Globe and Academy Award-Winning Disney/Pixar film Coco). Recent stage appearances include Houston Grand Opera: Opera to Go!, Arizona Opera (Dritte Dame in Mozart's Die Zauberflöte and Bonita in the US premiere of Kálmán's Arizona Lady), The Phoenix Symphony (mezzo soloist, Vaughan Williams' Magnificat), Resonance Works / Pittsburgh (Candelas in de Falla's El Amor Brujo), Opera Memphis (Third Lady in Mozart's The Magic Flute), Pacific Opera Project (Madam Flora in Menotti's The Medium and Mercedes in Carmen), and the LA premiere of Mark Weiser's The Place Where You Started (Samantha). A native Arizonan, Maria now lives in Huntington Beach, CA, and studies with renowned opera and musical theatre voice teacher, Eric Fütterer. www.mariadominiquelopez.com