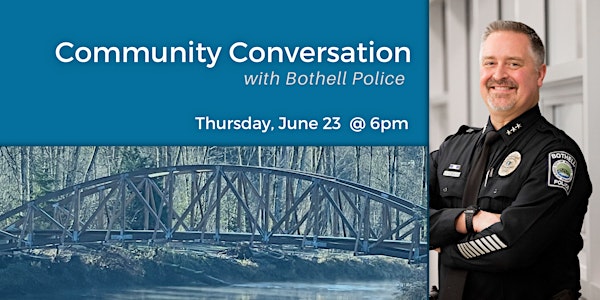 Community Conversation with Bothell Police
Join us for a community conversation on Zoom.
About this event
This is an opportunity to connect with your local police department, Chief Ken Seuberlich, and other members of your community.
Are there issues in your neighborhood that you'd like to talk about? Do you have questions for Bothell Police? We hope you can join us!