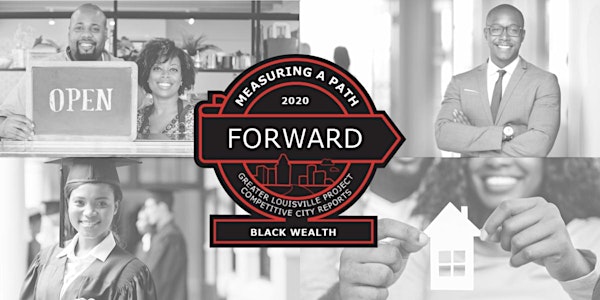 Community Conversation on Black Wealth
Open conversation about what needs to do and is doing to shrink the Black wealth gap
About this event
Greater Louisville Project releasing Black Wealth Report - Join us for a conversation!
According to the Brookings Institute, "The difference in the assets and debts of white and black families in the U.S. has been a persistent and pervasive inequity. Nationally, white college graduates have more than seven times the wealth of black college graduates and four times the wealth of Latinx graduates, and white single parents have approximately twice the wealth of two-parent black and Latinx households."
The Greater Louisville Project recently posted a new report on Black Wealth. As a follow up, we invite you to join us for a Community Conversation to learn specifically what the data says about Louisville, what else we need to know, and what is being done in our community to shrink the gap.
Expert Panelists
Cynthia Brown, Managing Director of Black Business Initiatives, Louisville Urban league
Tawana Bain, CEO of TBAIN & Co and Founder of GEDDI & DDBS
Stachelle Bussey, Founder and Executive Director of The Hope Bus Inc.
Kevin Dunlap, Executive Director at REBOUND, Inc.
Data Presenter
Harrison Kirby | Data Scientist | Greater Louisville Project
Moderator
Monica Unseld, PhD | Director of Community Engagement | Greater Louisville Project
We hope to see you there!
Greater Louisville Project