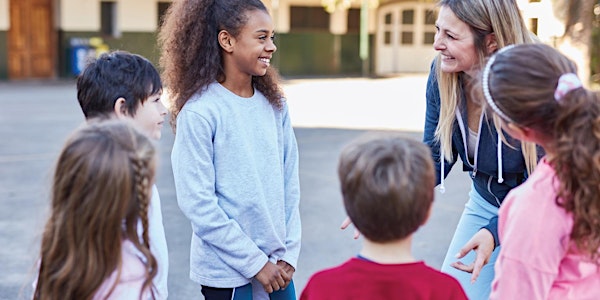 Community Conversation: Gender in Physical Education and Athletics
This Community Conversation is designed for PE teachers, coaches, athletic directors, and administrators!
About this event
Athletics & Physical Education is commonly touted as a space where students can learn positive life lessons and skills as well as gain healthy habits and friendships. However, without considering the identity of each individual student and the impact of adults' language, beliefs, and behaviors on them, athletics can be an unsafe and destructive space—socially, emotionally, and even physically. Athletics is, by its competitive nature, a place where division and power hierarchies are almost impossible to avoid, so extra care needs to be taken to ensure we are not fostering behaviors in ourselves, our students, and, our families that go against our goal of creating a more diverse, equitable, and inclusive community.
This Community Conversation is designed to hold space for professionals in athletics and physical education to discuss a variety of topics around the intersection of gender in athletic spaces: the field, the court, the classrooms, the locker room, and more.
Topics we may cover depending on the needs of the group:
Removing typical divisive and exclusive actions and languages that reinforce ableism, cissexism, sexism, and binary attitudes around gender
Removing problematic structures and procedures in: school culture, the classroom and locker room, coaching practices, rules and policies at the school and league level, and recruiting
Understanding and practicing how to use gender-neutral/inclusive language in coaching settings and beyond
Recognizing personal and community biases in PE & Athletics
Bullying
All with the goal of improving inclusivity in athletics for transgender & non-binary folx, women, and students of varying abilities. We hope to connect and grow this community of like-minded educators to extend beyond our 1-hour conversation.
AUDIENCE
This Community Conversation is designed for PE teachers, coaches, athletic directors, and administrators. We invite CATDC Member Schools to send up to 3 people to our free member-only workshops. Spots fill quickly and are available on a first-come, first-served basis.
FORMAT
This workshop will be held online via Zoom and may be recorded to extend your learning. By registering for this event you are consenting to be recorded and photographed by CATDC.