Community Connect Conference 2018

Wednesday, October 10, 2018 from 8:45 AM to 9:00 AM (IST)
Event Details
Community Connect Conference 2018
It is my pleasure to welcome you all to the 2nd annual Community Connect Conference for the Southeast specifically for the community, voluntary and charity sector. After a highly successful inaugural conference in Waterford in 2017, we are delighted to be in the marble city, Kilkenny for this year's conference.
The theme for this year's conference is "Supporting Communities, Building Capacity" and is designed to support the sector in a variety of ways. We have general sessions and educational sessions that are presented by knowledgeable and experienced professionals that will provide you with information, tools and resources to help drive your organisation forward in an era of increasing governance and compliance.
We are delighted to have John Farrelly, CEO of the Charities Regulatory Authority (CRA), as our keynote speaker who will discuss the role of the CRA and the many supports it provides to the sector.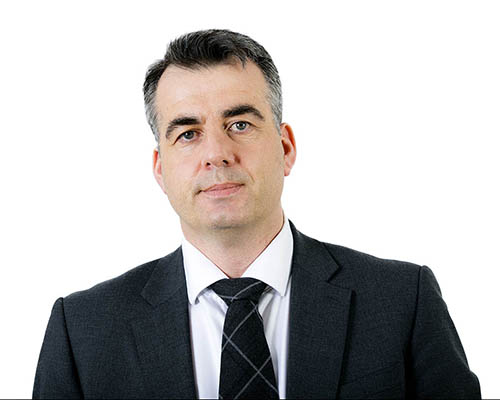 This conference is for everyone involved in the sector and for all sizes of groups and organisations. It is an opportunity to network and share best practices and acquire knowledge to support your role as a board member, member of staff or a volunteer. 
We are also delighted that Kilkenny Public Participation Network and State Street are partnering with us and they will assist in promoting the conference in the coming months.
There is free parking in the Ormonde Hotel car park for delegates on the day of the conference with ticket to be validated at the hotel front desk.
Community Connect Conference 2018 Schedule
8.45am – 9.45am - Registration & Refreshments
9.45am – 9.50am - Welcome Address: John Warren, JE Warren Consulting
9.50am – 10.00am - Official Opening
10.00am – 10.30am - General Session 1 – Opening Presentation, Shane Doyle, State Street
10:30am – 10:45am - Tea / Coffee / break
10.45am – 11.45am - Educational Sessions x 3 (choose 1)
12.00pm – 1.00pm - Educational Sessions x 3 (choose 1)
1.15pm – 2.30pm - LUNCH
2.45pm – 3.45pm - Educational Sessions x 3 (choose 1)
3.45pm – 4.00pm - GENERAL BREAK
4.00pm – 4.45pm - General Session 2 - Keynote Address
Mr. John Farrelly, CEO of the Charities Regulatory Authority
4.45pm – 5.00pm - Closing Remarks

---
Quick overview of our Educational Sessions
Educational Sessions 10.45am – 11.45am (choose 1)
Memo & Arts: Why do we need our governing document? How should we use it? What are the principal / core elements? How often should it be updated? How we can use it to become a more effective organisation. Examples of good practice.
Fundraising: Why do people give? How to mobilise support from your community. Simple steps to developing and executing a fundraising campaign? Developing a budget and bringing the campaign to life. Examples and experiences of fundraising campaigns / programmes from a variety of organisations.
Role of the Company Secretary: The role of the Company Secretary. Key responsibilities and statutory duties. Who should and should not perform this role? Why an organisation needs an active and functioning Company Secretary. Conflicts that can arise when a CEO / Manager is also the Company Secretary.
Educational Sessions 12.00pm – 1.00pm (choose 1)
Social Entrerprise: Role of Social Enterprise in delivering innovative solutions for critical social issues. Suitable company structures. How can an enterprise grow & reach more people? The importance of the mission and reinvesting in the mission. Examples of success stories.
Leadership and Managing Change: Skills, insights and practical steps for improving effectiveness. Difficulties and challenges in managing and embracing change. Steps to recognising and realising your potential and how that can contribute to organisational success. What a successful organisation might look like.
Communications: Why should we communicate? Are we communicating the right message at the right time? How can we improve on what we communicate? Who should we be communicating with? Benefits of a strategy no matter how simple or detailed.
Educational Sessions 2.45pm – 3.45pm (choose 1)
Data Protection: Where are we post GDPR? How do we manage our data? What are some examples of best practice? Why do we need to retain data and examples of how long should we retain it? Practical tips to ensuring your membership form is easy to complete and captures the data and permissions you need.
Good Governance: What does good governance look like? Where should the focus be and who carries the responsibilities? How do we make decisions and implement them? How good governance will enhance transparency. Exercising power in a fair and equitable manner.
Effective Minute Taking: What you need to know to take accurate and relevant minutes. Who can and should take the minutes? How agenda planning contributes to effective minute taking. Maintaining focus during meetings and recording the critical actions and decisions.
When & Where

Kilkenny Ormonde Hotel
Ormonde Street
Kilkenny
Ireland


Wednesday, October 10, 2018 from 8:45 AM to 9:00 AM (IST)
Add to my calendar
Organizer
Community, voluntary and charitable organisations (Civil Society) operate in an environment that is very different to 15/20/30 years ago. A sector that was built on trust, goodwill and a volunteer ethos, which still retains those values, is now more professional, providing more programmes and services, and has become a significant employer. 
With over 37 years business experience including and most recently 10 years as a CEO in the community / charitable sector, founder & owner John Warren has the hands-on knowledge and skills honed from day-to-day senior management and extensive training in Ireland and the USA.
At times, an organisation will require external support to carry out specific functions and to provide specific services that are extremely important in the context of transparency, accountability, responsibility and good governance. This is particularly true now in an era of increasing legislation and legal responsibility.
JE Warren Consulting is here to help you and your board to meet organisational goals and objectives.