Community Concepts hoMEworks Homebuyer Education December 7, 2019 Bangor
Description
Buying a home is exciting, and it can also be a bit overwhelming - there's a lot to learn! We've got you covered.
Studies show that people who complete a homebuyer education course are better prepared as buyers and more successful as homeowners. In many cases, completion of a homebuyer education program is necessary in order to be approved for a mortgage.
Community Concepts is a HUD Approved Counseling Agency. Classes are taught by hoMEworks approved educators to prepare you for the challenges and opportunities ahead.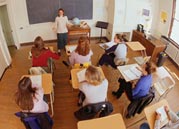 December Schedule:
December 7, 2019
9:00 am – 5:30 pm
Class begins promptly at 9:00 am. You must attend the entire session in order to recieve your certificate of completion. Lunch will be provided.