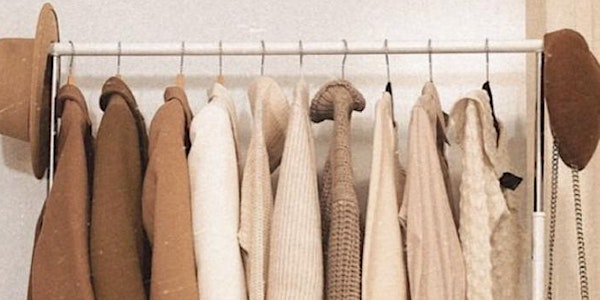 Community clothing swap!
Join us to raise money for a good cause, give donations to the DTES Women's Centre, win amazing raffles prizes and connect with local women!
By Rae Physiotherapy & Pilates
Date and time
Tue, Jun 6, 2023 5:00 PM - 8:00 PM PDT
Location
Rae Physiotherapy & Pilates 805 West Broadway ##203 Vancouver, BC V5Z 1K1 Canada
About this event
Join us at our beautiful local physio and pilates studio for this fun, casual evening to raise money for dear friend of the clinic Sarah Waller who is battling pancreatic cancer. We will also raise donations for the DTES Women's Centre, you can grab some 'new to you' clothing for your wardrobe, connect some other women in the community and win an amazing raffle prize!
Donate 2-20 curated good quality pieces for the clothing swap prior to the event. The donations will be sorted by size and ticketed. For example if you hand in 8 T shirts or other small items you will have 8 white tickets or 8 points, you can then take home 4 pink tickets (medium sized items) or 2 green tickets (larger items) on the day!
Clothing will be 'refreshed' on the racks with new items being put out throughout the evening so everyone gets a good chance for the goodies!
All remaining clothing will be donated to the DTES Women's Centre. In addition, you can also hand in any other clothing or personal hygiene items (shampoo/conditioner, body washes/wipes, sanitary products) not for the clothing swap and we will donate them straight to the DTES Women's Centre.
Raffle prizes donated by:
TURF, Naetal Skincare, Clementine Wellness, Humanity Wellness, Wild Femme Boudoir, Forus Nail Bar, East Van Garden Gal and many others!
The full $10 ticket fee goes towards Sarah's GoFundMe to help the additional monthly $3000 her family has to shoulder for her chemotherapy treatments. If you want to have a better chance at the raffle prizes and donate more to the cause you can buy more tickets and each ADDITIONAL ticket is 2 entries. Email Kim to let her know and the additional entries will be counted!
Due to the volume of drop offs expected, drop off times are pre arranged:
Friday 19th May 5-7pm
Sunday 21st May 5-6pm
Tuesday 23rd May 5-7pm
Wednesday 24th May 9-10am
Saturday 27th May 6-8pm
Monday 29th May 1-3pm and 5-8pm
Kindly select your time and EMAIL kim@raephysiotherapy.com to arrange drop off at 13th and Ash (exact address provided once ticket confirmed).
Please let Kim know what items you are donating for the swap and your 'allowance' of how much you can take home at the event will be provided based on your contribution. If you are donating other items for the DTES Women's centre please have them in a separate bag.
Please remember to take a reusable bag to the event for your 'new to you' items!
We can't wait to welcome you to our space, connect with you and have a lovely evening for good cause!