COMMUNITY CINEMA | THE HOME STRETCH

Monday, March 9, 2015 from 12:00 PM to 2:00 PM (PDT)
Event Details
Free Sneak Preview Screening
Monday, March 9th
12:00 pm - 2:00 pm
Christopher B. Smith Rafael Film Center
1118 Fourth Street, San Rafael, CA 94901 
,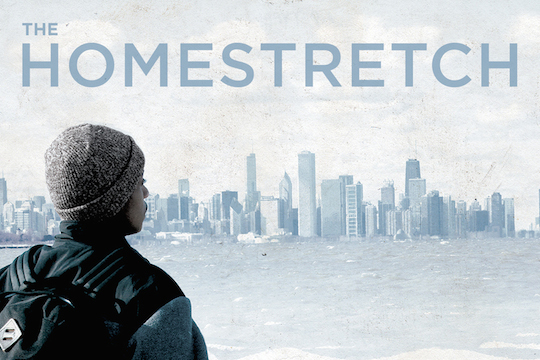 click photo to view trailer 
A film by
Anne de Mare & Kirsten Kelly
Three homeless teens brave Chicago winters, high school pressures, and life on the streets to build a brighter future. Against all odds, they recover from a life of abandonment to create new, surprising definitions of home. 
The Homestretch follows three remarkable homeless teens as they fight to stay in school, graduate, and build a more stable future. Each of these smart, resilient teenagers – Roque, Kasey, and Anthony – challenge stereotypes of homelessness as they work to complete their education while coping with the trauma of being alone and abandoned at an early age. Through haunting images, intimate scenes, and first-person narratives, these teens take us on their journeys of struggle and triumph. As their stories unfold, the film explores their plights within the larger issues of poverty, race, juvenile justice, immigration, foster care, and LGBTQ rights. 
About the Subjects
Born and raised on the south side of Chicago, Kasey spent over a year bouncing around between friends, family members, and sleeping on the street after she came out as a lesbian and her family forced her out on her own. Kasey ultimately dropped out of high school her senior year. In the film, Kasey is just entering a new transitional home and is re-enrolled in school. Kasey is a poet, a painter, and a tremendous source of support for her huge network of friends.
Anthony spent his childhood in foster homes and went out on his own at the age of 14. After years of jumping from school to school and being homeless, he is proud to be self-taught. He recently earned his GED and was accepted into the Year Up Chicago Program where he has an internship in telecommunications. A talented poet, rapper, and entrepreneur, Anthony never stops planning and working for success.
Due to immigration complications, Roque was forced to separate from his family and fend for himself beginning in his sophomore year of high school. With an unstable family and housing situation, Roque spent several years drifting until one of his teachers introduced him to Shakespeare and acting and he became inspired to finish high school and go to college. With his teacher's support, he hopes to go into theater and psychology and help others through some of the same challenges he has faced.
About the Filmmakers
Anne de Mare (Director/Producer) is an award-winning playwright, director, professional video artist, and filmmaker. She and Spargel Productions partner Kirsten Kelly completed their first documentary feature, Asparagus! Stalking the American Life, which broadcast regionally on public television in 2009. Anne's original plays have been presented in Chicago, London, and New York, where she was a five-year resident artist with Richard Foreman's legendary Ontological-Hysteric Theater. She is a founding member of the Independent Theater Company, the Nevermore Theater Project, and Theaters Against War. Her video work has been seen on stage at Lincoln Center and at the Park Avenue Armory, and she is currently working with Innovative Music Programs to develop the film component of Accidental Heroes, a multi-media performance work based on the lives of eastern and western European artists coming of age during the Cold War.
Kirsten Kelly (Director/Producer) is an award-winning documentary film and theater director who lives in Brooklyn, New York. She and filmmaker Anne de Mare founded Spargel Productions in 2002, to make their first feature documentary, Asparagus! Stalking the American Life, about Kelly's hometown. The pair is currently in development for The Girl With the Rivet Gun, an animated new media documentary project on Rosie the Riveter. Her short film work has been seen at Juilliard and Lincoln Center. A two-time Helen Hayes-nominated Best Director, Kelly has directed award-winning theater productions in Chicago, Washington D.C. and Off-Broadway in New York. She is an arts educator and director and co-creator of CPS Shakespeare, a highly-acclaimed program that works with Chicago public high school students at the Chicago Shakespeare Theater, which was featured on NBC Nightly News in 2010. Kelly is a graduate of Juilliard's Master Directing program, where she received the Andrew W. Mellon Fellowship and was a member of Rising Phoenix Repertory in New York.
    Q & A immediately following the film with:
 Alex Howard – Larkin Street Youth Services,Youth Advisory Board Coordinator & 2 Youth Advisory Board Members
Daniel Maradiaga –  Larkin Street Youth Services,Arts Program Operations Manager
Peter Carpou –Larkin Street Youth Services ,Liaison for Arts & Cultural Development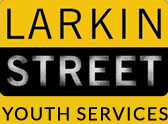 The mission of Larkin Street Youth Services is to create a continuum of services that inspires youth to move beyond the street. We will nurture potential, promote dignity, and support bold steps by all.
Free ticket reservations to this screening available
ONLY through this EVENTBRITE invitation
FIRST COME - FIRST SERVED
SEATING IS NOT GUARANTEED


If after reserving tickets you find that you or your group cannot attend, please cancel your reservation.

CFI Education is proud to be a part of Community Cinema. Community Cinema is a ground-breaking public education and civic engagement initiative featuring monthly screenings of films from the Emmy Award-winning PBS series Independent Lens. For more information about Community Cinema and for study guides visit www.pbs.org/independentlens/communitycinema



                                              For information about CFI Education visit www.cafilm.org/education
When & Where

Christopher B. Smith Rafael Film Center
1118 Fourth Street
San Rafael, CA 94901


Monday, March 9, 2015 from 12:00 PM to 2:00 PM (PDT)
Add to my calendar
Organizer
CFI Education
CFI Education provides students of all ages and of diverse backgrounds the opportunity to learn about themselves and the world through film.

 
COMMUNITY CINEMA | THE HOME STRETCH