Description
COMMUNITY CINEMA [DC]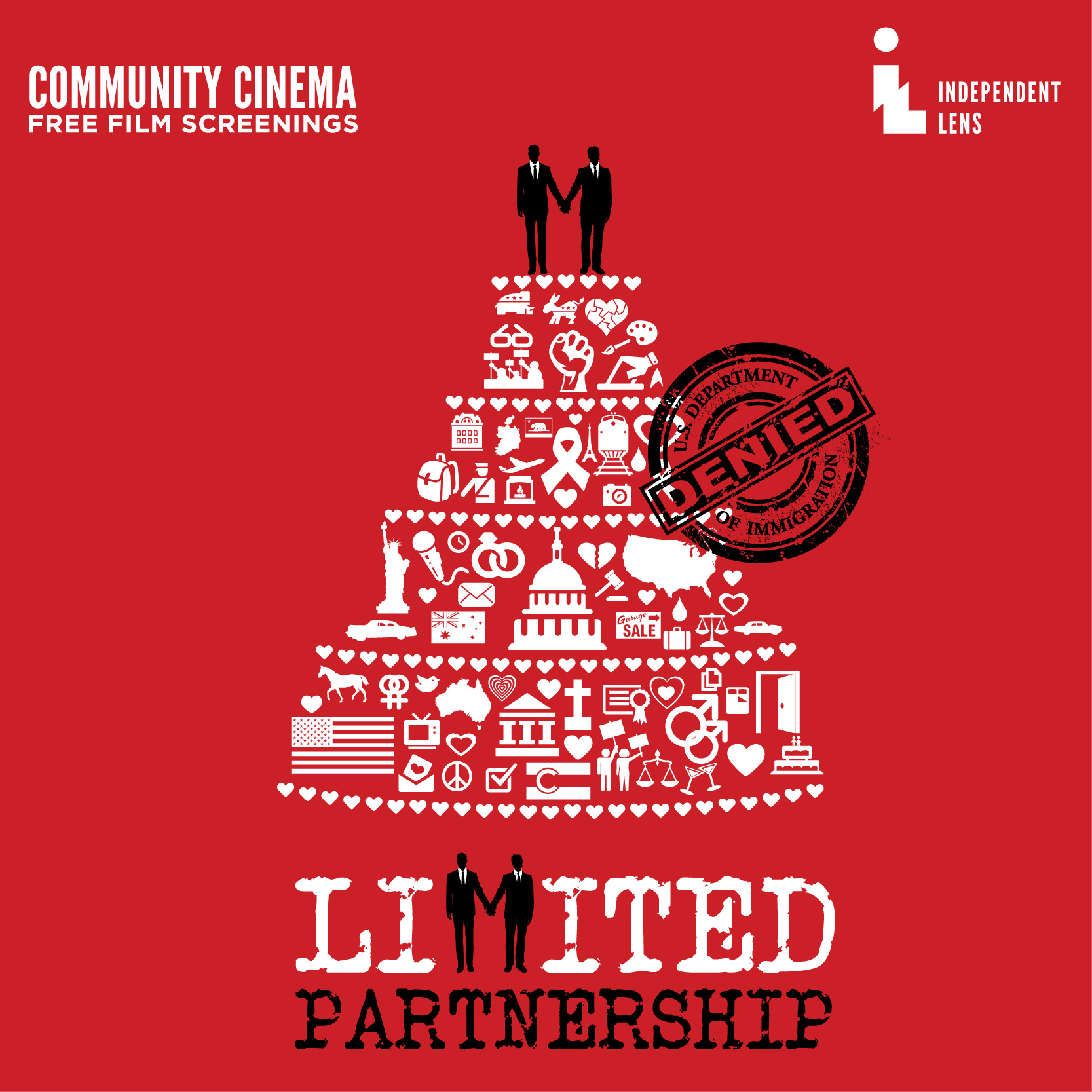 A FILM BY THOMAS G. MILLER
Thomas will join the Q&A after the film via Skype
Other speakers are TBA
-------------
Limited Partnershipuncovers the often untold history of the activism that has led us to a historical point, as the Supreme Court imminently is set to rule on same-sex marriage. The film chronicles the 40-year love story between Filipino American Richard Adams and his Australian husband, Tony Sullivan. In 1975, thanks to a courageous county clerk in Boulder, Colorado, Richard and Tony were one of the first same-sex couples to be legally married in the world. Richard immediately filed for a green card for Tony based on their marriage. But unlike most heterosexual married couples who easily obtain legal status for their spouses, Richard received a denial letter from the Immigration and Naturalization Service stating, "You have failed to establish that a bona fide marital relationship can exist between two faggots." Outraged at the tone, tenor, and politics of the letter, and to prevent Tony's impending deportation, the couple decided to sue the U.S. government, initiating the first federal lawsuit seeking equal treatment for a same-sex marriage in U.S. history. Limited Partnership premieres on Independent LensMonday, June 15, 2015 at 10/9c (check local listings) on PBS.
View a Trailer at this link: https://www.youtube.com/watch?v=q5IXJw0GvsM
Community Cinema [DC] series partners:
Additional "LIMITED PARTNERSHIP" community partners
Organizer of Community Cinema [DC] presents "Limited Partnership" at Busboys and Poets
Community Cinema is a national civic engagement initiative featuring free screenings of films from the Emmy Award-winning PBS series Independent Lens. Presented by Independent Television Service (ITVS) in partnership with local public television stations and community organizations, these in-person events and online social screenings bring community members together to learn, discuss, and get involved in key social issues of our time. For a complete lineup and more information about the Community Cinema series visit: communitycinema.org.