Description
Hello,
You are invited to the following event:
COMMUNITY BUILDING COLORADO-STYLE
Saturday, October 21, 2017 from 8:30 AM to 5:00 PM (MDT)
Sustainability, Energy, and Environment Complex (SEEC)
4001 Discovery Drive, Boulder, CO 80303
The University of Colorado Boulder's Community Engagement Design and Research (CEDaR) Center and the Colorado chapter of the Congress for the New Urbanism (CNU) are co-hosting "Community Building Colorado-Style: Making Creative, Smart and Engaged Places." This event showcases innovative projects and cutting-edge research that helps communities create opportunities for small businesses, take advantage of new technologies, and empower citizens to participate in local decision-making.
See a draft conference program here.
Conference co-sponsors and collaborators include CU Boulder's Office for Outreach and Engagement, Program in Environmental Design, and Research & Innovation Office, and the city of Boulder.
Be sure also to sign up for the "Creative District Track Workshop" held Sunday, October 22.
The Creative District Workshop creates opportunities for cities and neighborhoods to strengthen community, university and state-wide partnerships. At this workshop, we will hear from Creative District leaders and researchers, and explore how to assess and communicate the impacts of the creative economy.
Accommodations can be booked here at a conference rate.
Cost for parking will be $10.00 per car. Alternatively the Stampede bus can be used to connect from the main campus to SEEC. Bus information for SEEC can be accessed here: Bus Information.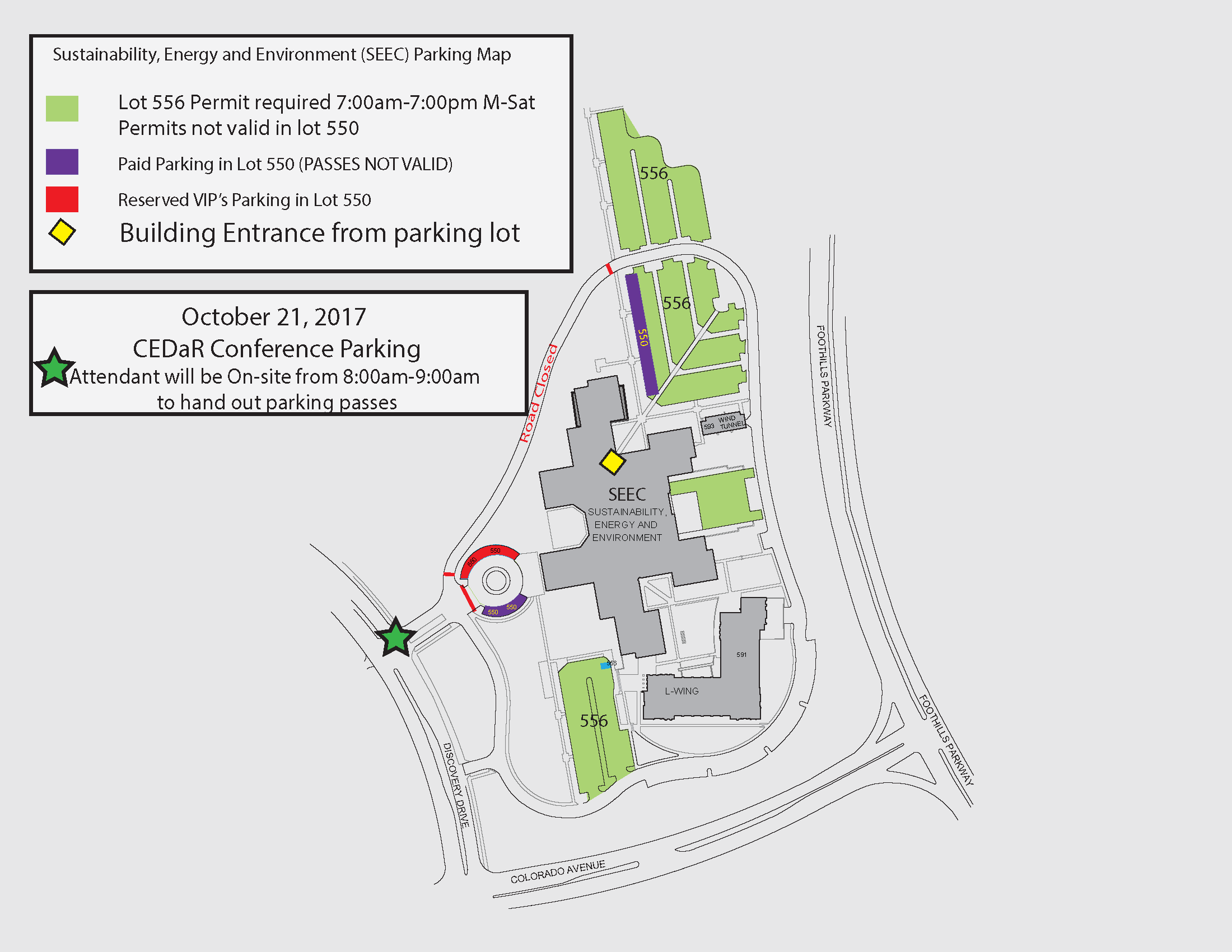 Subscribe to our mailing list for CEDaR news and upcoming events.
Share this event on Facebook and Twitter

We hope you can make it!


Cheers,
CEDaR and CNU Colorado