Community Building By Design Program

Monday, July 16, 2012 at 6:30 PM (PDT)
Who's Going

Loading your connections...
3 of your friends are going.
Share it to get more people on board!
Share

Sara Haughty
San Francisco, California

Luke Picard
London, United Kingdom

Rick Vespucio
Florence, Italy
Event Details
Calling all Entrepreneurs, Change Agents, In Community Leaders, and Creators of a Better World…
How Would You Like to Discover  New Ways of Networking and Community Building to Create, Build, Promote and Sustain Inspiring Communities and Profitable Businesses to New Levels of Growth

?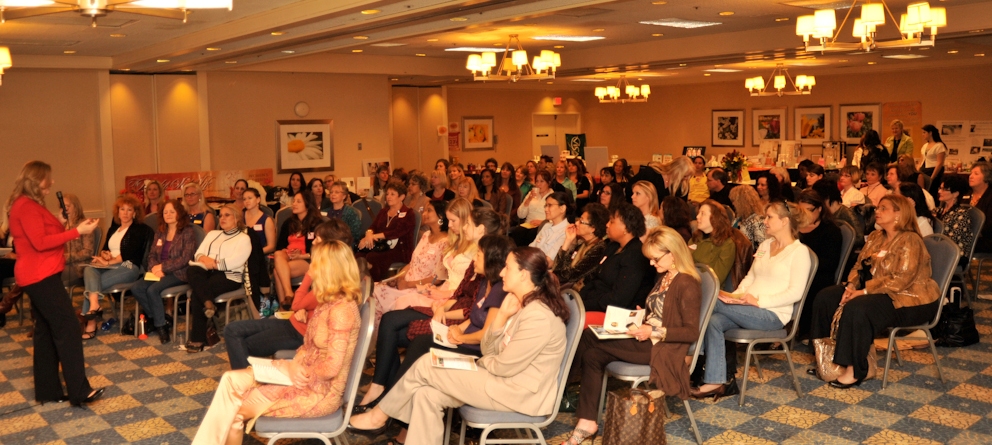 Dear Community Builders,
You are an ambitious Leader – no question about it. You have a vision and in your own unique way are trying to create a better world for generations to come. You want to bring people together with your dream of having a collaborative support system, and in the process create a profitable business right?
Perhaps right now you're feeling a little lonely; you don't really have a "Community" that you feel really gets you. You are searching for a support system, and you feel deep down that you want to create one that would not only be perfect for you, but also for those amazing people that you want to bring together.
You want to do business in a way that feels collaborative. Wouldn't it be great to create or build a network of heartfelt, up-to-big-things people so that you could ALL grow together and celebrate each other in a totally authentic (and fun!) way?
You are invited to an experience – an experience that you've been praying for.
I am Sahar Kordahi and I want to take you on a two month journey with 35-45 other Business and community Leaders. They, like you, are ready to build, and grow, sustainable, profitable, and collaborative communities, that will change their whole life and business. Over a course of four consecutive bi-weekly sessions, set in an intimate and safe space, we will gather in person to push the edge of our individual and collective potential, to create and build our communities and thrive!
I believe that our present time requires the wiser use of our capacity to come together and help one another thrive in our personal and business lives. We are called to join together not just to grow our own immediate community, but to belong to the great shift taking place in human history
Join me and together as a group we will set our collective intention toward growing, contributing, and collaborating to support each other in expanding our business communities by doing and sharing what we love.
"When I started working with Sahar, I knew that I wanted to create a women's gathering but I was still in the 'idea stage.' Using her "perfect for me" God given gift to push me while making me feel loved and supported, she very quickly made me go from 'dreaming' into 'doing.' In a matter of weeks I was calling women and creating my brand image and communication. I took the plunge and launched, and tomorrow, one month after I started working with her, I will have my first women's gathering with over 45 women   attending, The Women's Formula." Highly Recommended"
                                                                                                                   Luz Mara Sande - Uruguay
Introducing,
"Community Building by Design"
With
Sahar Kordahi
Founder of the Bright Side of Life Community   
Special Guest Trainer
Marketing & Social Media Expert
Steve Napolitan
Monday, July 16th-Aug 27th - 6:30-8:30pm
Larkspur Landing Hotel
5535 Johnson Drive
Pleasanton, CA.
Discover New Ways of Creating, Building, Promoting, Sustainable, Inspiring Communities and
Profitable Businesses
In this collaborative program, I am bringing together the expertise and wisdom of some of the most successful trainers and facilitators. They will teach you various online networking skills, networking mind set techniques, and tools that you will need to be a more effective networker to build a stronger, supportive, and collaborative community. 
"Your life is a mirror of relationships; every person in your life is a mirror of you."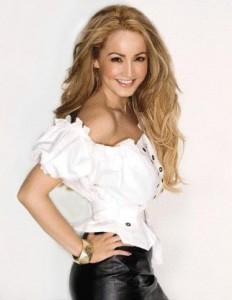 "Before working with Sahar, I had been in a year-long transition of the dreaded career change. After one session with Sahar, I had a whole new business plan. Sahar helped me find a way to work who I was into who I am now; voice coach to the stars. By setting my intentions, I gained 33 new clients with in less than 2 months and my phone is ringing off the hook. I haven't been this happy or fulfilled in years. Thank you Sahar for helping me to find my best self."
Rebecca Johnson

Singer Song Writer  
Here is what you will discover when you join us on this hands-on, content-rich, interactive, and fun

 

Networking & Community Building Program.
Create Gatherings that are magnetic and memorable
Be a leader in your own community
Speak from the stage with presence
Train your supportive team of volunteers to co-create and support your vision
Develop a networking mindset that helps you build your community with ease
Fill your gatherings with social media
 

Design the perfect event to engage your community and keep them coming back for more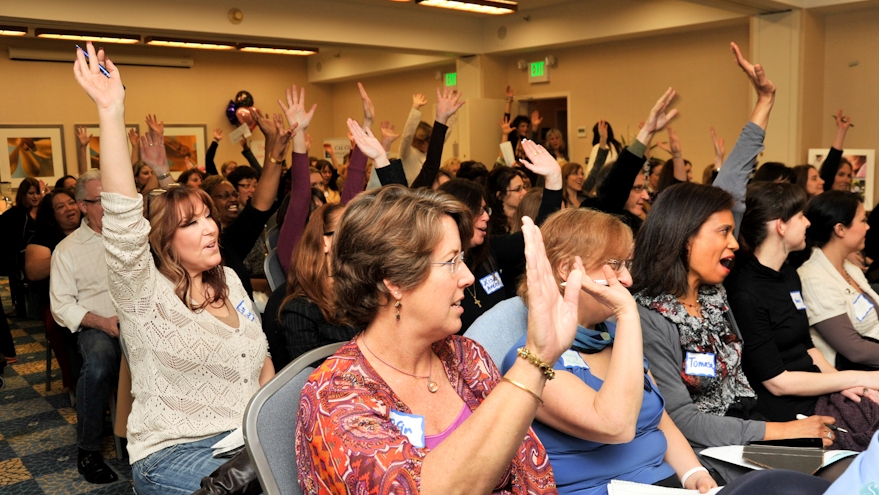 Why Communities Are Such a Great Idea
Creates a long-lasting web of support and appreciation for your work
Communities help you spread your word powerfully … especially since they happen live

 

Clients come to you

…

instead of you having to go out and find them

 
You attract your own perfect community – heart-centered individuals like you who meet for a common cause
 

They provide a

monthly income stream

that can easily grow to     six figures annually
 

They provide a platform for

six different revenue streams

from entry fees to elaborate upsells
 

Community meetings are great for

attracting media
 

Communities

build credibility

for you – as well as making you a household name
 

Give you an excellent platform for

upselling your own programs

and products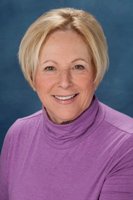 If you are looking for an amazing Community Builder Coach to assist you in growing business network, intentionally attract more clients, take you to networking events with your target market and a multitude of other wonderful tips and advice, Sahar is the coach for you. She has been instrumental in leading me through all of these challenges and allowed me to realize that I could do it all. My clients continue to show up and my income has tripled since I completed my coaching sessions with her.
My thanks, Sahar."
Sylvia Sharenow, Whole Spectrum Wellness 
Here's Exactly What You'll Learn In This Program:
Week 1:  Designing Your Community Vision
Monday, July 16th 6:30-8:30pm –
In this powerful week, you will learn: 
What are the different kinds of communities, and which is the right fit for you and your business 
 How to position your community so that it leads naturally and organically into your higher level offers 
What makes YOUR community unique, so that your people are

magnetically drawn to join your special gathering  
Week 2:  Logistics of Building Community
 Monday, July 30th 6:30-8:30pm –
 In this powerful week, you will learn:
 A step by step roadmap on exactly what you will need to host your amazing gathering
 How to inspire a Leadership team of loyal volunteers to help you set up and run your community
 What kind of equipment and supplies you need so you can host your gathering on any budget
Week 3:  Filling Your Gathering
 Monday, Aug, 13th 6:30-8:30pm –
 In this powerful week, you will learn:
How to network live and online more effectively to build and grow your community
The top 3 mistakes that women make when networking - and how to avoid them
Learn how your community can be the ticket to help you speak on more stages to draw in new members
 Week 4:  Making Money With Your Gathering
 In this powerful week, you will learn:
 Monday, Aug. 27th 6:30-8:30pm –
Learn how to price your gatherings to sell
How to attract nationally and internationally known authors, speakers and celebrities to present at your events
Learn when and how to make your own offers in your gathering
How to manage and invite vendors that are a good fit for your group

How to create your online attraction funnel to drive traffic to your  gathering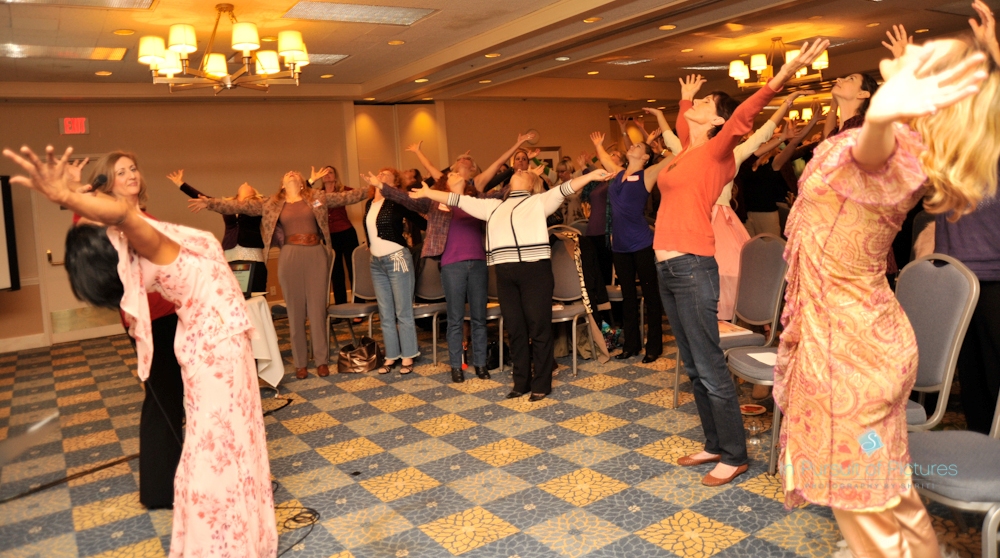 Bonuses         

 Attend 2 Bay Area Networking Events with Sahar ($997 value)
 

If you want to learn first hand about how to be a master networker, you can join Sahar at 2 amazing networking events and learn powerful networking tips and tools to attract support, in the expansion of your business and community. 
Two FREE Entry Tickets to The Bright Side of Life August 30th    Gathering ($50 Value)

Join Sahar and hundreds of  business owners at the Bright Side of Life Gathering, where you will have the opportunity to network and share your business and events for your business growth. 
Regular price:

 

$497
   Special Full-Pay Rate: $197  
 
"Sahar is a master networker, and getting to learn alongside her was invaluable. She shared important keys that have a big impact on making networking connections that turn into paying clients or business partners. Not only that, Sahar is incredibly dedicated to the success of the women she works with and it shows. Thank you, Sahar!"
Jessica Libbey, Speaker and Tribe Truth Leader 
Here is what you will get when you join the Community Building By Design:
Four 2 hour of bi- monthly

 

in-person

 Networking & Community Builder sessions.
 At the session, there will be a Q&A segment designed to answer your questions and concerns about community building.
 In-between session buddy system support.
 Worksheets with valuable materials designed to guide you through each session.
Connection to my network of incredible like-minded women.
 Networking training with marketing/branding/social media expert, Steve Napolitan.
 NLP Networking Mindset training with Dr. Gary Salyer.
 Facebook By invitation Networking Members Group.
Two Reserved VIP seats to our Aug 30th 2012 "The Bright Side of Life Women's Gathering", where you will have the opportunity to network with hundreds of prospects.
Opportunities to attend live Bay Area networking events with Sahar. Be ready to get the BEST Networking tips from networking Expert Sahar Kordahi

Regular price:  $497 
Special Full-Pay Rate: $197
 

Guest Facilitators Include
 Marketing/Branding/Social Media Expert
 Steve Napolitan
 Meet Steve Napolitan
Producing award-winning content, Steven Napolitan has been recognized by national media as a pioneer in the new media market. Steve's viral campaign for TaxBrain known as the Stolen NASCAR, reached over 40 million, including 3 million unique visitors to their website in 3 weeks.
He is a brand master, living, and breathing brands throughout his work across all media types. He focuses on bridging the gap between a company's brand and their target markets by providing innovative marketing and communications with measurable effectiveness. Steve is now active speaking and teaching marketing to the masses.
He's spoke on stage with John Assaraf, star of "The Secret," Leigh Steinberg, the real "Jerry Maguire", and many others. Steve's branding and storytelling talent extend to films and television. His latest TV Series, Living Loud, has been picked-up by MTV Australia for Primetime broadcast and is being sold to other territories around the world.
 He strategically distributes it through social media to the right target, reaching thousands to millions of unique users. Steve's process is scalable and customizable allowing for all types of social engagement. Ultimately, Steve is about people, relationships and the convergence of vision, focus, and teamwork.
Meet Your Program Leader
 Sahar Kordahi
 Community Builder Expert and Founder of the
Bright Side of Life Community
As we witness women leaders rising to network to innovate and to be a part of the biggest change in the world,
Sahar Kordahi, founder of "The Bright Side of Life" Women's Gatherings, is a Community Builder Expert and speaker who has devoted her business to assisting women create powerful collaborative authentic communities.
The Bright Side of Life began quietly in 2008 with six members meeting in Sahar's family room. Sahar's vision of gathering like-minded women from diverse backgrounds to celebrate their beauty and uniqueness as women, has now grown four years later to include more fthan 5000 on her list.
Sahar believes that our present time requires the wiser use of our capacity to come together, and help one another thrive in our personal and business lives. We are called to join together not just to grow our own immediate community, but to belong to the great shift taking place in human history.
2008, brought Sahar the privilege of being a participant at the Governor and First Lady's Women's Conference headed by California's First Lady, Maria Shriver in Long Beach.
2009 Sahar's was named Women-Owned Business of the Year for the San Ramon, Danville, and Alamo Region by The Women's Initiative for Self Employment.
June of 2011, Sahar participated in the Shift Network Global "Peace Week" TeleSummit, including Deepak Chopra, Marianne Williamson, and Indira Gandhi, and many others. Sahar shared her message "Gift of Acceptance."
June 23rd 2012, Sahar spoke at the Shift Network Summer of Peace "Voicies of Peace" Launch conference in Oakland along with Marianne Williamson, Barbara Marx Hubbard, James O'Dea, and Michael Nagler, to name a few.
She is devoted to the success and happiness of her Community clients, spending influential time with her two daughters, enjoying walking and connecting with nature, photography, and traveling the world. She creates inspirational sessions with her monthly women's gathering, "The Bright Side of Life."
 To learn more about Sahar, please go to:
 NLP Expert
 Dr. Gary Salyer
 Meet Dr. Gary Salyer
 Dr. Gary comes to life coaching as a Master in Neuro-Linguistic Programming (NLP) Practitioner. He is a skilled educator, a lifelong teacher, and learner at both the undergraduate and graduate levels who loves seeing the lights come on in people. In addition, to his extensive background in NLP, Dr. Gary has also incorporated Bert Hellinger's "Family Systems" approach into his work with an avowed interest in helping people change the way their generational lineage has unfolded in their lives.

Regular price:  $497 
Special Full-Pay Option: $197
 P.S. For program questions or concerns, please
e-mail us at thebrightsideoflifeca@gmail.com or contact us (510-432-1866)
Sahar Kordahi
When & Where

Larkspur Landing Hotel
5535 Johnson Dr
Pleasanton, CA 94588


Monday, July 16, 2012 at 6:30 PM (PDT)
Add to my calendar
Organizer
Sahar Nafal, Founder of the Bright Side of Life
Community Building By Design Program