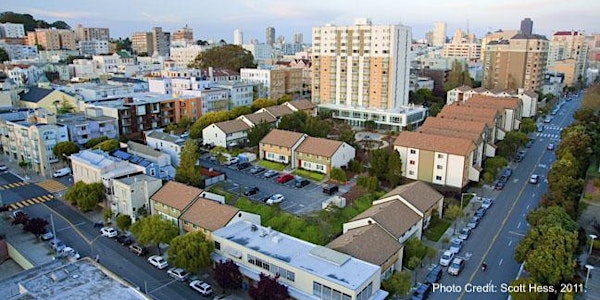 Community Briefing on the SF Housing Element & Japantown
Come hear an update and provide feedback on the impact of the proposed SF Housing Element on Japantown at this virtual community briefing.
About this event
This virtual event is organized by the Japantown Task Force
Every 8 years, the State of California requires regions to develop a Housing Element, a plan to meet state goals for new housing. Facing a state-wide deadline of the end of January 2024, the San Francisco Planning Commission has released several versions of the draft plan this year and the Japantown Task Force has been closely monitoring these versions. For example, there is a provision in a recent draft to raise current height restrictions (50 feet in Japantown) to an astonishing 240 feet along transit corridors (roughly 24 stories). For comparison, the Sequoias Senior Facility, at Geary and Laguna, is 26 stories. Come hear how the draft Housing Element is likely to impact Japantown and give your feedback. Your opinion matters! You can find general information at the Planning Department's Housing Element website. An intro video is below. If you are unable to attend the virtual meeting, please submit your written comments to info@japantowntaskforce.org.