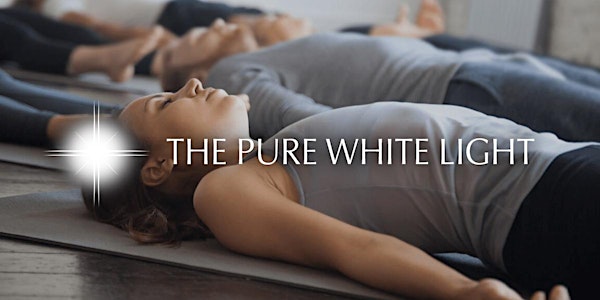 Community Breathwork - Monthly Gathering
Rebirth breathwork session to help let go of everything holding you back - to remember your first breath and start fresh as a new being.
When and where
Location
Iona Workspace 1500 West Alhambra Road Alhambra, CA 91801
Refund Policy
Contact the organizer to request a refund.
Eventbrite's fee is nonrefundable.
About this event
At our core we are all beings of light, love and joy. Through breath, it's possible to move through anything that's pulled us off center. Once done, we can rise up full of childlike wonder and excitement, ready to play with life again.
WHAT HAPPENS IN A REBIRTH SESSION?
You lay down on a yoga mat and remain still. Some music is played. Rahul guides you through a specific breathing pattern and adds energy with Reiki. That's it. That's all that happens on the outside. What happens on the inside is a whole other story! The group goes on a deep journey together. At the end Rahul, the facilitator, will guide the group back home and reintegrate into the body. Once grounded, everyone circles up to share our adventures, insights and clarity.
HOW TO PREPARE LEADING UP TO THE EVENT
Have a nice meal atleast 90 minutes before so you're not hungry at the time of the session, it's best to be on an empty stomach
Drink more water. Get hydrated. We move a lot of energy through the session and being well hydrated helps immensely
Wear comfortable clothing and dress in layers
Avoid marijuana today - this medicine helps buried feelings stay buried, and we want to dig everything up in our session
WHAT DO I NEED TO BRING?
Brring a yoga mat or something similar to lay on. You can also bring a blanket and pillow if you want to be cozy. Tea, and eye masks will be provided.
EVENT SPACE DETAILS
Please arrive by 6:45 pm so we can all start together at 7:00. We will spend the first 15 minutes connecting, then begin the guided breathing. Once we begin breathing no one else will be allowed to enter.
ABOUT THE FACILITATOR
Rahul was trained in breath work at Babaji's ashram in the Himalayas and also went through deep spiritual initiation with the Huni Kuin tribe in the Amazon. He is also a Reiki Master, and trained at Sukyo Mahikari in the art of giving True Light. He lives in service to humbly share his healing gifts with you. Through this practice, you will see how to let go of everything holding you back. Achieving the growth, ease, alignment and happiness you want to create will become crystal clear. Your focus will naturally sharpen. As you deepen in this practice the clarity to bring your own gifts out into the world will manifest. We are so excited to serve you on this beautiful path.
Learn more at www.thepurewhitelight.com