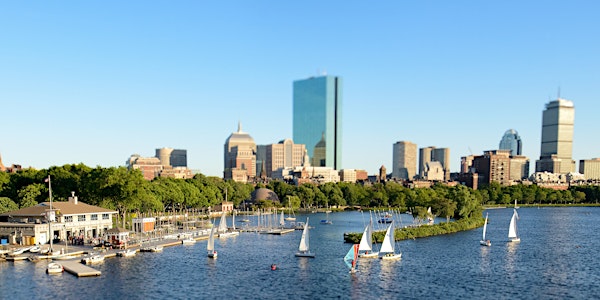 Community Boating's Ed Long UnRegatta and Fall Dock Party
Join us for our 4th Annual Ed Long UnRegatta and the Fall Dock Party fundraiser.
When and where
Location
Community Boating, Inc. 21 David G Mugar Way Boston, MA 02114
About this event
Ed was an Adult Program member and volunteer who dedicated a lot of his free time to CBI. Ed was instrumental in laying the foundation for our Jib (red) rating and classes that we offer. He played a crucial part in our Friday Night Informal racing, creating the fun and camaraderie we all still enjoy today. In true Ed tradition, racing will feature some infamous courses, like he was known to create. Be prepared for downwind starts!
Ed Long UnRegatta - $5 entry fee per boat. Cape Cod Mercuries only.
4:30 pm - UnRegistration begins
5:15 pm - Skippers' meeting
5:30 pm - UnRace starts
6:10 pm - Last race
6:30 pm - All boats back to the dock | awards | bar opens early for unregatta participants.
Click here for more information about the unregatta.
The Fall Dock Party will start at 7:00pm. Join us for an open bar, lawn+dock games, music, and more! We'll have beer and hard seltzer thanks to our friends at Harpoon and Arctic Chill. Non-alcoholic beverages will be provided by Polar Beverages. A food truck will be on site with food available for purchase.
All proceeds go towards our Universal Access and Junior Programs. Our Universal Access Program allows those who need special assistance, whether it be physical or cognitive, to go out on the water. While our Junior Program allows children, ages 10-17, in the Greater Boston area to learn how to sail for as low as $1.
The mission of Community Boating, Inc. is to enable "Sailing for All". We offer sailing and other water sports to people of all ages, abilities, and means in the greater Boston area. We promote an accessible and welcoming environment that encourages learning, volunteerism, and community spirit.