Community as a Service: How Building the RIGHT Community Drives Revenue
Description
Join Josh Krammes, VP of Community at StackPath, to Learn How Building the RIGHT Community Creates Revenue Streams for Your Company and Your Customers
Community has a broad definition that can become confusing. Many times businesses that are scaling see Community as a cost-center for their business, rather than a revenue builder. However, if done right, and done early, community can become as core to your business operations as you products or services.
In this session, Josh will describe past experiences of building revenues of more than $25M ARR from community efforts at his previous company Softlayer, and how they constantly modified community efforts to match what customers and partners needed most.
This session is for:
Launch (product/service being used by customers)
Growth (scaling customers, products/services and markets)
Hyper Growth (growing your team and expertise at the same time as products/services and customers)
SPEAKER: Josh Krammes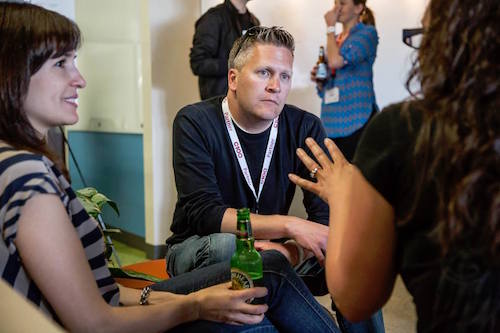 Josh Krammes, VP of Community, StackPath
As a community builder, Josh Krammes serve as an advisor, mentor, friend and liaison for early-stage startups to the broader startup community. In his current role, Josh serves as a liaison to startups for StackPath, so that early & growth-stage tech companies understand who we are, and enterprise partners understand what we can do.
Prior to StackPath, Josh held a position with MergerTech, which represents tech companies that go through the acquisition process. Previous to MergerTech, Josh was on the executive team with SoftLayer (acquired by IBM in 2013), and was responsible for running community. In this role, he partnered with some of the world's greatest incubators, accelerators, and co-working spaces.
Josh enjoyed successful careers in politics, NGO's, private corporations and as an entrepreneur. He has an extensive background in strategy & business development, fund raising, advising / mentoring and community development for companies, non-profits, and startups including: HelloHome, Sparked.com, Keen.io (acquired), Cloudability, SuperFan/BranchOut, Good.co (acquired), Veterati & several others. Josh is also an advisor to R/GA Venutres, Women's Startup Lab, Elevacao, and NYCx.
A life-long big brother, Josh is an avid runner, volunteer, traveler, hiker and surfing enthusiast. He loves people and seeks meaningful, deep relationships with his friends and business partners and dives deep with everyone he meets. Josh absolutely loves people. Things generally fall in line when you do the right thing by asking how you can help first. You're more powerful when you empower.
---
About the Whole Entrepreneur:
Based on our research and interaction with thousands of global entrepreneurs, the Nasdaq Entrepreneurial Center has identified seven essential founder attributes: Creativity, Vision, Independence, Organization, Communication, Self-Confidence, and Leadership. Our programming is rooted in this philosophy by providing individualized learning paths for founders focused on their abilities as a leader to create long-term, sustainable growth.