Community Action Plan Gathering

Thursday, November 12, 2015 from 5:30 PM to 8:00 PM (PST)
Event Details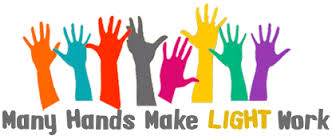 Come be a part of supporting and saving lives at this "move into action" gathering with 1-3 representatives from 50 local organizations, businesses, civic and youth clubs and groups.  Your participation in this very unique 2.5 hour event will help knock out the needs of nearly 70 homeless neighbors living at one of our two eastside homeless encampments -- Camp Unity -- for the next year!  
This event will include a supper buffet and brief orientation of this unique process and the reason for it. We will then all move into action by exploring the many "doable" and meaningful opportunities available for any group at eight "action stations." Included will be the "electricity and water stations", "warm meals station," "the survival station (tents, batteries, tarps)" and a "host site station."  Each stop will include volunteer experts, a butcher paper wall of removable volunteer and support tags that your group can explore and/or sign up for.  As these tags are removed, we will instantly see how much we are able to do together when many hands show up to do small things.  
There will also be a general "asks & offers station" where community members can share ideas and resources for other kinds of important needs such as employment, coaching, job shadowing, transportation, etc.  
Help us create a special story on November 12th that could perhaps unlock a new wave of eastside ideas, innovation and community magic!
Sincerely,  Nourishing Networks & the Community Action Planning (CAP) Team!
When & Where

Peter Kirk Community Center

352 Kirkland Ave
Kirkland , WA 98033


Thursday, November 12, 2015 from 5:30 PM to 8:00 PM (PST)
Add to my calendar
Organizer
We teach communities a new way to activate vast levels of untapped resources that can be quickly put to work on serious local problems. We do this using network theory and a unique facilitation model that allows people and organizations to meet, share resources and get to work filling gaps in food deficiencies, homelessness, and other human needs.
Nourishing Networks (NN), an exciting new community model, was founded in late 2011 to connect cross-sector community networks focused on the challenge of meeting basic human needs, beginning with preventing hunger. Since then, eight networks have formed, reaching across North and East King County, Washington, in addition to the umbrella organization, a 501 (c) 3 non-profit, Nourishing Networks Central (NN Central).
This innovative network approach is young, but is quickly proving its effectiveness in activating more people and new resources to fill gaps in our community's safety net. As an example, over the past four years, these volunteer networks have connected with over 1,000 individuals, 50 organizations to deliver more than 150,000 meals annually to hungry kids and their families. And this is just the beginning.
Nourishing Networks Central is currently preparing to expand this model throughout the region, state and eventually the nation allowing the promising benefits of a fully engaged and activated community to spread.