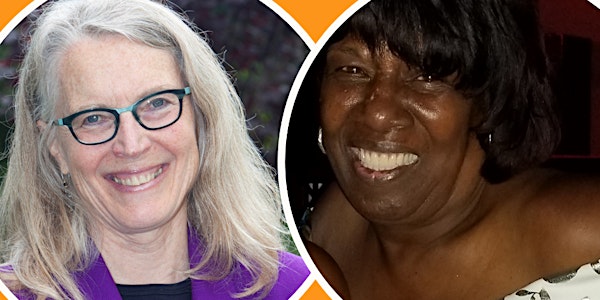 Communities, Families & Health - Kate Sears & Nancy Johnson in Conversation
By Marin City Health & Wellness Center
When and where
Date and time
Thursday, November 7, 2019 · 5:30 - 7:30pm PST
Location
Sausalito Cruising Club 1610 Bridgeway Sausalito, CA 94965
Description
Celebrate Communities, Families and Health in Sausalito & Marin City
Join long-time friends and colleagues, Supervisor Kate Sears and Marin City Health & Wellness Center Board Chair Nancy Johnson, in conversation. Sausalito and Marin City share a zip code and so much more. Learn about Marin City's past, present and future, through our shared lens of community, family and health. (See healthymarincity.org for more information on the Marin City Health & Housing Hub.)
Expect insight ... and laughter. And then let's dance!
We are deeply grateful to the Sausalito Cruising Club for making this event possible. Please stay afterwards and enjoy their live music beginning at 8:00pm! Thanks also to Penni Gladstone for the photo of Kate.
Questions about this event? Please contact melanie@marincityclinic.org.
About the organizer
MCHWC provides innovative health and wellness services to all, with a goal of African American health equity. Founded in 2006 by a grassroots effort to meet the unique needs of a historic Black community in Marin City, MCHWC has expanded services to the Marin Family Birth Center in San Rafael, and the Bayview Hunters Point Clinic in San Francisco, to provide wraparound care and reduce health disparities related to trauma and poverty. We welcome all patients for excellent care by our staff healthcare providers!
Call (415) 339-8813 for an appointment with a doctor, dentist, therapist, recovery expert, case manager, midwife, enrollment specialist, or to learn about our support groups, Park Rx, Food Pharmacy and preventative behavioral health programs for youth.