Communications Workshop for Finance Executives
When and where
Location
Lacava Center, Bentley Uniersity 175 Forest St Waltham, MA 02452
Description
Executive Communications: 3 Critical Skills Every CFO Needs To Master
Wednesday, June 12, 2013, 11:30 a.m. - 6:00 p.m. ET
Bentley University's LaCava Center
Registration and Networking Opens at 11:30 a.m. Our program will start promptly at 12:00 p.m.
Businesses and their communications strategies are changing rapidly, requiring CFOs and other senior financial executives to adeptly and effectively communicate across multiple audiences. However, sometimes even the most skilled executives can be daunted by the unique communication skills required for demanding audiences, such as the press, their boards, their employees, and even future employers.
Join the CFO RoundTable on Wednesday, June 12, 2013 as we present "Executive Communications: 3 Critical Skills Every CFO Needs To Master," an interactive, half-day workshop designed to improve your communication styles in:
Issues and crisis communications to your internal and external stakeholders

Presenting your professional brand in a digital age

Successful networking and conversational techniques
The Workshop Schedule includes:
12:00pm: How to Build Credibility and Create Business Value through Powerful Communication

David Casullo,
President,
Bates Communications
The world's best leaders share a common quality – the ability to drive value into their businesses by communicating in a powerful way. Through research on successful CEOs and CFOs for his book, Leading the High-Energy Culture, David Casullo discovered that the most powerful leaders know how to build credibility by creating clarity about what defines them as leaders. In this energizing keynote session, David will show you how to discover the personal truths that define you as an authentic leader. You'll find out how to align these truths with your business strategy to create a competitive edge. And, you'll learn high-impact communication tools for sharing the unique story of your business with employees, media, shareholders, and other important stakeholders.
12:45pm Crisis Communications: Demonstrating Integrity and Trust In Uncertain Times
Business reporters are busy these days. From bankruptcies to layoffs, investment schemes and more, our business news is deluged with stories of missteps and failures that reap untold damage onto companies and their employees.
In this session, our panel of experts will discuss their own personal challenges and triumphs in crisis communications, and share their best practices for CFOs to 'get ahead of the news' while successfully managing the needs of their employees, executive team, board and more.
Our expert panelists include: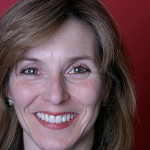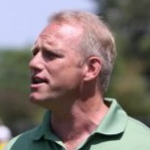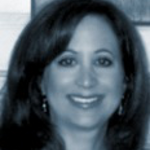 Joyce Bell,
CFO,
Moderator
Peter Howe,
Business Editor,
NECN
Mike McCarthy,
Director of IR,
Ambient Corp.
Carin Warner,
President,
Warner
Communications
3:00pm Professional Presence In The Digital Age
It's often remarked that CFOs are often the last to cross the 'digital divide.' However, in today's lightening-paced environment, professional presence, both online and offline, are critical to demonstrating expertise, integrity and relevancy.
In this session, our panel will present a series of best practices designed to arm CFOs with the knowledge, tools and confidence necessary to properly harness digital resources and offline endeavors to build a solid professional presence.
Our expert panelists include:





Larry Blumsack,
Best Selling Author,
Face-to-Face is
the Ultimate
Social Media
Stephen
Charkoudian,
Partner,
Goodwin Procter
Patrick
O'Malley,
Social Media
and Google
SEO Expert
Ned Philie,
Managing Director,
Robert Half
International
Mari Ann Snow,
CEO, SophiaThink;
Adjunct Professor,
Bentley University
5:00pm Networks That Last: Dragonflies and Pelicans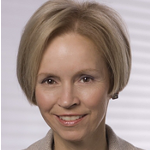 Pam Lassiter,
Founder,
Lassiter Consulting
"I'd like to network with you." How do you feel when someone says that to you? If you're like most professionals, you cringe. After all, people don't like the concept of being 'networked with,' as there is an implication of being used, of being put on the spot, and of being asked for names when you're not sure that you want to share any.
Although we all realize networking is important, we have an instinctive reaction against it when we're on the receiving end. So how do we change that reaction so that both teams want to play ball, especially when you're the one who is seeking new information or relationships?
In this session, our guest speaker, Pam Lassiter, Principal of Lassiter Consulting, will discuss winning strategies to disciplined networking that will enable you to identify and develop lasting relationships that can deliver solid results for your company, your career, and even your personal life.
6:00pm - 8:00pm CFO RoundTable Year-End Social
Join us for dinner & cocktails to celebrate a great season. All workshop attendees are welcome to attend.
Other Information:
Program level: Advanced

Recommended CPE: 6 Units

Program Prerequisites: None

Advanced Preparation: None

Delivery Method: Live/Group
Speaker Biographies: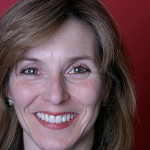 Joyce Bell, CFO
JMB Consulting
Joyce Bell is a financial professional with experience in high tech software and services industries. Currently Joyce provides outsourced CFO and financial management services to start-up and small companies. Previously, Joyce was the CFO of ClickSquared, Inc., a venture & private equity backed marketing technology and services company. Prior to that, Joyce was the CFO of Compete, Inc., a venture backed market research firm which was sold to TNS in 2008. Joyce previously worked at Be Free, Inc, an affiliate marketing company that went public in 1999 and raised over $280 million through its IPO and subsequent secondary offering. Be Free was sold to Value Click, Inc. in 2002. While working for Thomson Financial Services, Joyce was involved in the restructuring and implementation of global financial reporting, supporting the growth of a portfolio of five different businesses, evaluation of potential acquisition candidates and the acquisition and integration of three companies. Earlier, Joyce worked at Cingular Wireless and Boston Communications Group at a time of rapid change in the cellular industry. Joyce began her career at Ernst & Young. Joyce earned her BS and MBA at Babson College. Joyce has been a member of the Financial Executives International (FEI) since 2002, served three years on the FEI Board and is a member of the Academic Relations Committee. Since its inception, Joyce is a Steering Committee member of the CFO Roundtable, which provides educational and networking events for senior finance professionals.


Larry Blumsack,
Best Selling Author,
Face-to-Face is
the Ultimate
Social Media
Larry is the bestselling author of Face-to-Face is The Ultimate Social Media, and founder of Zoka Institute and Zoka Training®. He can claim 45 successful years of showing others how they can "do what they do best- BETTER!" He is a leading expert in unique in-person, face-to-face communication, presentation, public speaking and pitching skills for CEOs, fast-track future leaders, entrepreneurs, speakers, political/public and sports figures, attorneys, medical presenters and business development/sales professionals and executives in transition. Larry has coached and trained over 10,000 professionals on how to get the win/win. Multi-talented, he combines his experiences of 45 years as a serial business entrepreneur and sales and marketing trainer/coach in parallel with his simultaneous careers as a radio and television commentator, syndicated columnist, stage and TV actor and director, voice-over artist, and visual artist. www.larryblumsack.com

David Casullo,
President
Bates Communications
David Casullo's passion is developing leaders who have the courage and capability to change the world. He is President of Bates Communications and the author of Leading the High-Energy Culture: What the Best CEOs Do to Create an Atmosphere Where Employees Flourish (McGraw Hill). Within weeks of its release in March 2012, the book became a bestselling book in Human Resources and Leadership on Amazon.com.
David's methods ensure that leaders remember what is important by helping clarify values and recommit to behaving consistently, in alignment, with the "who that you are." He has a proven process to clarify organizational values and communicate them effectively in a way that drives growth and top and bottom line results. His experience as a successful business leader and entrepreneur give him credibility with executive leaders in the C-suite as well as with emerging leaders in key roles throughout organizations.
Prior to joining Bates Communications, David held the Senior Vice President of Human Resources role on the executive team for the rapidly growing northeast mega-retailer, Raymour & Flanigan.
David began his career in management in 1984 as the Computer Operations Manager at a large Anheuser-Busch distributor. His desire to lead and to tackle tough business challenges head-on has led him on a path of increasing leadership responsibility throughout his 26-year career. He has served as General Manager and minority owner of a successful small business; he spent five years in Cincinnati, Ohio as the Vice President and General Manager of a large operating division of a successful paper and packaging manufacturing business, and became President of that same $200 million multi-national business before joining Raymour & Flanigan.
David earned his Bachelor degree in Math and Computer Science from Hamilton College in Clinton, NY and earned an MBA from RPI in Troy, New York. He married his high school sweetheart together with whom he has three wonderful children. He splits his time between Wellesley, Mass. and Little Falls, New York.


Stephen Charkoudian, Partner,
Goodwin Procter
Steve Charkoudian is a partner and chair of Goodwin Procter's Technology Transactions Practice and a member of the firm's Technology Companies Group. Mr. Charkoudian concentrates on technology and intellectual property transactions, including technology transfers and licensing; collaboration, strategic alliance and joint development agreements; open source issues; and due diligence and other intellectual property issues in mergers, acquisitions and venture capital and private equity transactions. He is a regular contributor to Founder's Workbench and frequently speaks to start-ups and early-stage companies about IP issues.
Mr. Charkoudian is a member of the Boston and Massachusetts Bar Associations and the International Technology Law Association. He has been selected for inclusion in Chambers USA: America's Leading Lawyers for Business and has been recognized as a "Leading Licensing and Technology Transactions Lawyer" by Intellectual Asset Management magazine as part of its IAM Strategy 300 survey.

Peter Howe, Business Editor, NECN
Business Editor Peter Howe joined NECN in April 2008 and reports each night for NECN Business and other NECN news programs. He hosts NECN's CEO Corner interview show, airing Sunday nights at 8:30 p.m., and also appears each Sunday on This Week in Business with co-hosts Mike Nikitas, NECN anchor, and Greater Boston Chamber of Commerce president Paul Guzzi.
He came to NECN after two decades with The Boston Globe, where he was editor or co-editor of The Globe 100 for four years and covered the Massachusetts State House, Big Dig, Boston Harbor cleanup, Boston City Hall, and business beats including airlines, energy, telecommunications, and technology. His work has won awards from groups including The Associated Press managing editors and Society of American Business Editors and Writers.
Howe of Newton, Mass. is married to the novelist Holly LeCraw Howe (The Swimming Pool) and graduated magna cum laude from Harvard College in 1986.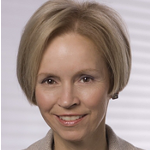 Pam Lassiter, Founder, Lassiter Consulting
Pam Lassiter, author of The New Job Security, a Wall Street Journal award winning book, is principal of Lassiter Consulting, a firm that provides career coaching, transition, and outplacement services to companies and individuals worldwide. As a consultant in career management for over thirty years, Lassiter designs programs, seminars, and training sessions for companies that need to outplace or retain employee career development or coach their employees. Her internal career development work enables professionals to grow within their current companies, improving corporate productivity and profitability. Her work with companies and individuals that are facing transition focuses on directing searches of senior level executives towards timely, satisfying conclusions whether it's the next job or retirement with boards and flexible work.
Her clients include Fortune 100 companies as well as small and mid-cap companies looking for outplacement services, employee career training, coaching, or a career expert keynote speaker. She is a coach of global leaders in Harvard Business School's Executive Education programs and develops active retirements or board memberships with clients.
Lassiter also makes appearances on regional and national television and radio programs and speaks on a regular basis to professional groups and national conferences. She has received multiple awards and recognition from professional associations. Her articles, interviews and blogs on career management appear in human resource and business publications including Fast Company, Fortune, The Financial Times, U.S. News & World Report, www.huffingtonpost.com, Bloomberg radio, Financial News Network and CFO.
Lassiter earned her undergraduate degree from the University of Texas in English/Spanish and her Master's degree from Boston University in psychological counseling with specific graduate coursework in career development and business management.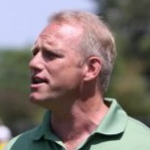 Mike McCarthy, Director of IR, Ambient Corp.
Mike's 25 year career has enabled him to develop unique insights into public companies & global capital markets; the challenges & opportunities of effective comms; and the value of reaching into these arenas to develop strategic competitive intelligence. Positions with a major brokerage firm, a multi-billion dollar institutional investment manager, a leading IR consultancy, and as corporate officer have cultivated a broad range of experiences & wide ranging network of contacts. These relationships served him well in the demanding roles of executive-practioner & advisor-counselor to senior mgmt teams and boards of directors in the areas of: IR, PR, corporate & govt affairs, internal comms & marcomm.
Mr. McCarthy joined Evergreen Solar as IRO in July 2009 to formalize the IR functions under one senior executive, as well as to more thoroughly integrate IR into the company's strategic planning process. In May 2010, he was tasked with establishing a Government Affairs function. Previously he served as the chief comms executive at Brooks Automation, where he was recruited to bring efficiency internal & external comms, including working investors through a series of senior mgmt transitions. He was effective in reorienting all comm activities consistent with the mandates of the new CEO & CFO. As a member of the Photronics senior mgmt team for 13+ years, he established all the company's Comm & IR functions. Under his leadership, Photronics achieved distinction as a proactive & effective mgmt team inside & outside the global investor community. Two achievements are portrayed in PR agency case studies outlining how to effectively deal with fundamental changes to business models and the benefits of proactively addressing abrupt mgmt changes. At its foundation, Mr. McCarthy's approach is characterized by close working relationships with senior mgmt to insure consistent, timely & transparent discussions with analysts, bankers, rating agencies and investors.


Patrick
O'Malley,
Social Media
and Google
SEO Expert
Patrick O'Malley loves and lives Social Media, and can show you how it is changing the future of your business for the better, and how to avoid wasting time on it. He has also done many speeches to large audiences of CFOs.
His career highlights include:
Vice President of Operations for the search engine that was Google's top competitor 10 years ago
1st place winner in the 2012 National Speaker's Association professional speaking competition
Frequent guest as social media expert on 4 of Boston's TV stations as a social media expert
Pitched 5 scoreless innings against the 1st place Cubs in Little League
His phone number is actually 617-PATRICK, which he thinks is cool.

Ned Philie,
Managing Director,
Robert Half International
Ned Philie is a Managing Director serving clients in the financial services, healthcare, energy, and technology sectors. He co-manages the firm's practices in those disciplines, and has worked extensively to recruit senior executives across functional specialties that include executive management, financial management, operations management, sales and marketing, technology, legal, and human resources. Ned's diverse career includes work with leading private equity firms, investment banking institutions, healthcare organizations, advertising and promotion firms, and technology development companies.
Ned has over 25 years of business and management experience. Ned has extensive experience building successful team-focused sales organizations, and has a record of sustained achievement in attaining sales goals and managerial excellence. For much of Ned's career, he held executive-level positions at leading financial service organizations as a key strategic planning, sales management and business development leader. With executive-level experience in both public and private-equity-backed company environments, Ned brings a unique understanding of organizational growth and change to his clients as they focus on acquiring top-level talent through retained search.
Throughout his career, Ned has maintained involvement in community and charitable organizations. Ned currently serves as President and Board Chair of Sandwich Youth Lacrosse and continues to coach kids from age 7 to 17 in New England Select Lacrosse, soccer and hockey. Ned also serves on parents fund raising committees at Deerfield Academy and the Cardigan Mountain School. He resides in East Sandwich, MA on Cape Cod with his wife and five children.
Ned is a graduate of the University of New Hampshire with a Bachelor of Business Administration from the University's Whittemore School of Business and Economics.

Mari Ann Snow,
CEO, SophiaThink;
Adjunct Professor,
Bentley University
Mari Anne Snow is CEO of SophiaThink Consulting. Her company advises clients on effective ways to integrate social media, social networking and collaboration technologies for business results. In addition, Mari Anne is an Adjunct Professor and has taught digital business at Bentley for the last three years. A financial services veteran and a skilled business technologist; Mari Anne has firsthand success working with these tools - she understands both the business value and the nuances of utilizing them in highly regulated environments.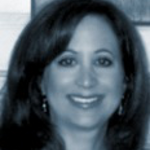 Carin Warner, President, Warner Communications
Carin Warnerfounded Warner Communications with one objective: to build a boutique world class agency dedicated to helping clients build their businesses. In doing so, Carin has spearheaded brand positioning and national recognition for a blue-chip roster of clients, and concentrates her expertise on brand image development, national corporate and product publicity, as well as advertising, special events and corporate identity development.
Before setting out to launch her own agency, she founded a public relations division for Mullen, where she was Executive Vice President/Director of Public Relations. During her eleven-year tenure with the firm, her public relations group grew to be over 25% of Mullen's $200 million in agency revenues and became the largest affiliated public relations group in New England.
Carin has also earned an outstanding reputation for developing highly effective, results-oriented programs for clients that include Fresh Samantha, Smartfoods (Frito-Lay), Malden Mills (Polartec), Reebok, BMW, and Hewlett Packard Medical Products Group, and is the recipient of numerous public relations awards, including the prestigious Super Bell for Best of Show from the Publicity Club of Boston.
Carin attended Vassar College and received a joint B.A./M.B.A. in marketing communications from the Wharton and Annenberg Schools at The University of Pennsylvania.