Description
Creating (or updating) a communications strategy for your nonprofit doesn't have to be hard.
You'll leave with a completed (or framework of a) simple, measurable, achievable, realistic and timely communications strategy that supports your program and fundraising goals by helping you engage with your supporters.
In building your plan, we'll take a quick dip exploring these questions:
What's communications about today?

What's your brand?

Who's your audience?

What actions do you want them to take?

What tool(s) will you use?

Who will lead the charge?

How will you get other staff to help?

How will you measure success?
This small group session is limited to 10 participants, guaranteeing we'll have time to give you the help you need.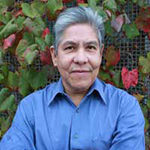 Luis Chabolla is the communications director at Community Foundation Santa Cruz County. He's been an executive director, development officer, board member, public radio talk-show host and cab driver. You can follow him on Twitter and subscribe to his blog posts.