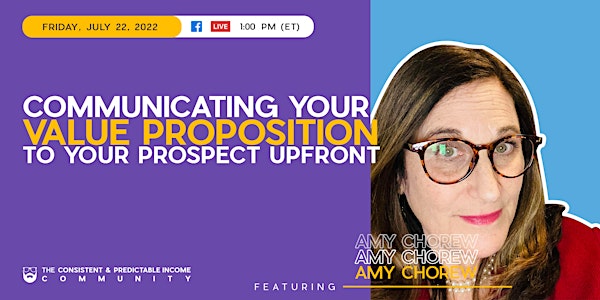 Communicating Your Value Proposition to Your Prospect Upfront
Communicating Your Value Proposition to Your Prospect Upfront
About this event
You're probably used to walking prospects through the features, benefits, and price of your product or service. But that's not enough anymore. These tactics can be incredibly effective—if they feel tailored to them.
Do you see the need to learn how to communicate your value proposition to your prospects?
In this week's CPI Mastermind, join Amy Chorew about Communicating Your Value Proposition to Your Prospect Upfront.
The CPI Mastermind is every Friday at 1 pm EST | Zoom link www.getconsistentandpredictableincome.com