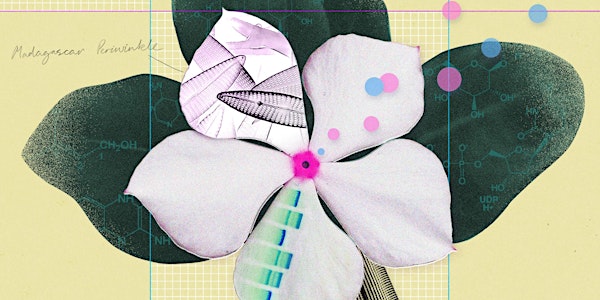 Communicating with Plants
Listen to a conversation about the intersections of Indigenous and Western science... And how we might listen to plants in the future!
When and where
Location
Carriageworks 245 Wilson Street Eveleigh, NSW 2015 Australia
About this event
This panel will feature choreographer and performer, Henrietta Baird, and a professor of biotechnology, Sakkie Pretorius, as part of National Science Week 2022, hosted at Track 12, Carriageworks.
Henrietta is a multi-award-winning interdisciplinary artist and Kuku Yalanji woman from Far North Queensland. She is the inaugural recipient of the First Nations Fellowship at Carriageworks where she is developing Plant a Promise, which considers both Western scientific studies and First Nation's cultural perspectives and is inspired by the devastating 2019/2020 bushfires. Henrietta's choreography and dance is informed by the process of collecting, preparing, and applying traditional plants to make medicine.
Sakkie is internationally recognised as a pioneer in molecular microbiology, biotechnology and translating research outcomes into innovative industry applications. He is obsessed with yeast and its fermentation capabilities, even bringing the international Yeast 2.0 project to Macquarie University in 2014. The ground-breaking project involves creating the world's first-ever synthetic complex organism and will open the door to more eco-friendly biofuel production and better targeted medication.
The panel will be moderated by co-founder and editor of SYNTHESIS magazine, Jestin George. Come along to maybe win a copy and listen in on a conversation all about the intersections of Indigenous and Western science.
Presented in collaboration with ARC Centre of Excellence in Synthetic Biology.