Join SA's Head of RevOps, Brad Rosen, as he answers looming questions around navigating change and uncertainty with our customers.
About this event
COVID has changed many parts of our lives, processes, and products; and that makes communication tricky. Your prospects and customers are navigating change, uncertainty, and may be in the office, remote, or a combination of both. Asking for time and bandwidth to enter a sales process is an even steeper battle than it's ever been.
Join Sales Assembly's Head of Revenue Operations, Brad Rosen, as he answers some of these looming questions. How do we effectively communicate with customers in this day and age? How do we build relationships and gain buy-in? What can we expect in the coming months and what additional change is needed? You'll leave this session with meaningful advice that you can use, today, to help cut through the noise.
WHO SHOULD ATTEND?
AMs, CSMs, and Growth Sales Reps

This is a virtual program. Upon signing up on Eventbrite, all registrants will receive an email from Zoom with log-in information to attend this program.
This event is open to all employees of Sales Assembly member companies. If you have questions, need your special access code to RSVP or are not a member but would like to attend, please email Lissie at lissie@salesassembly.com.
All registrants of this program comply with our Terms and Conditions.

All attendees of this program are eligible for Continuing Education Credit for their participation in one of the Sales Assembly Certification Programs. For more information on our certification programs, please click here.
If you're not sure if you're actively enrolled in a certification program or need to check the status of your Continuing Education credits, please email Lissie at lissie@salesassembly.com.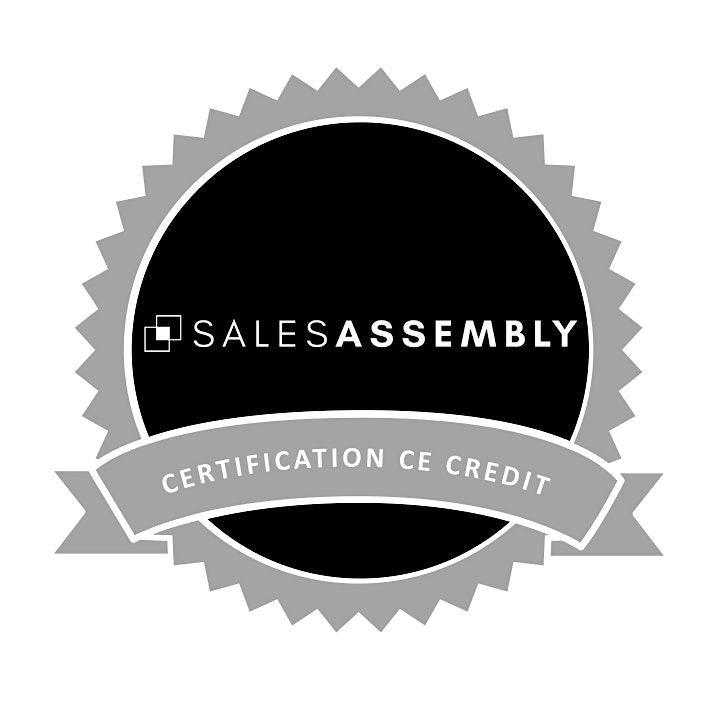 This program is sponsored by our great friends at Zendesk Sell, Vidyard and PROLIFIQ.