Actions and Detail Panel
Communicating Through Mindfulness: Tune In To You and Connect to Others
Sat, April 8, 2017, 10:00 AM – 12:00 PM MDT
Description
Have you ever wondered why at times it is so difficult to listen and in return feel heard? Did you know that poor listening and communication skills are a major factor in family break-ups, low self-efficacy, and ineffective team-work? In today's world we are faced with the need to cope with fast paced demanding lifestyles and over-stimulation that may create mental alienation within ourselves and the world around us. Redwood Family Therapy welcomes Anna Hallows who will be facilitating a fun and practical interactive experience teaching how to focus under stress and pressure, increase concentration and awareness, and improve inner growth and creativity in order to flourish in all areas of life.
Learning Objectives:
To gain an awareness of listening skills and communication skills that can build long lasting, trusting relationships.

To intensify the ability to gain concentration and focus in all areas of your life, improving self-efficacy.

To strengthen negotiation skills with confidence and clarity.
Anna Hallows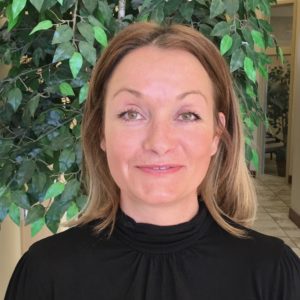 Bio: Anna is a Marriage and Family Therapy student intern. As a therapist, she enjoys helping individuals, couples, and families work towards more effective communication through a solution oriented style of therapy. Her goal is to emphasize focusing on solutions and problem resolution by helping families establish realistic and measureable goals. Her favorite group of people to work with is adolescents and young adults. She enjoys their enthusiasm for life and their quest for ideals and achievement. Anna has a background in yoga, meditation, nutrition and mindfulness with extensive trainings in Ashtanga Yoga and Anusara Yoga disciplines. She has experience studying yoga abroad in Montreal, Costa Rica, and India. Her experience in yoga, mindfulness, meditation, health and nutrition and her positive approach to life's obstacles has created a great foundation to assist individuals struggling with the debilitating effects of depression and anxiety.