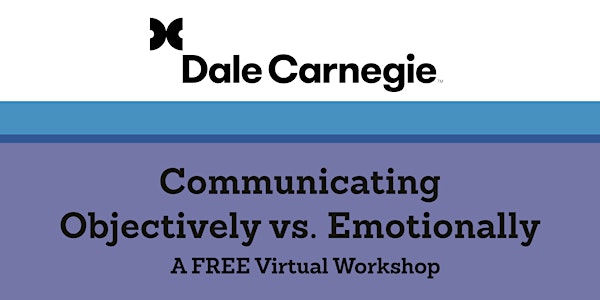 Communicating Objectively vs. Emotionally
Speak confidently, diplomatically, and tactfully in difficult situations.
About this event
Have you ever been awed by people who always seems to know what to say and how to say it in any situation? They have mastered the art of communicating with diplomacy, tact, and confidence. This is perhaps the single most important skill to influence people and drive results.
The ability to communicate objectively instead of emotionally improves your leadership skills by helping you manage change, negotiate and compromise, resolve conflicts, gain consensus and collaboration, and create a cohesive team.
This workshop will empower participants to:
• Respond to difficult situations in a confident, diplomatic and tactful way.
• Give and receive feedback without eliciting negative emotions.