Description
Keller Williams Peninsula Estates presents:
Communicate, Connect & Consult to Close taught by Regional Director and Multiple Market Center Operating Pricipal, Colette Ching!!
Learn how to consult, coach and connect with your clients at a high level, while understanding how to ask the difficult questions and develop a strategy to connect and close for leverage and profit.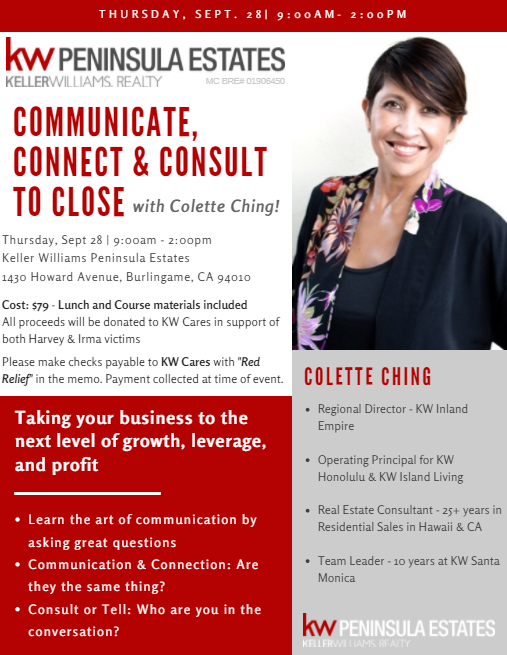 Course Cost - $79.

Lunch and materials will be included. All proceeds will be donated to KW Cares in support of both Harvey & Irma victims.

Payment will be collected at the event in exchange for materials. Pre-registration through eventbrite required.
Please make checks payable to KW Cares with"Red Relief" in the memo. Cash and/or Checks only.
If you would like to make additinal donations you may do so HERE!