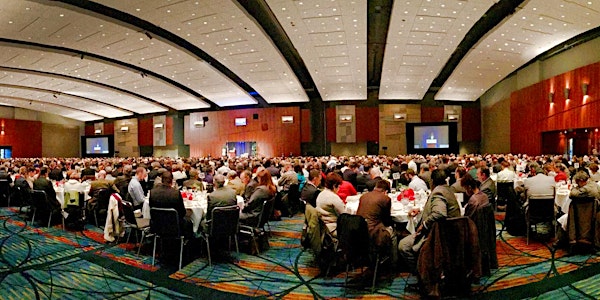 Commonwealth Prayer Breakfast 2019
By Commonwealth Prayer Breakfast
When and where
Date and time
Wednesday, January 9, 2019 · 7 - 9am EST
Location
Greater Richmond Convention Center 403 North 3rd Street Richmond, VA 23219
Description
Dear Fellow Virginian,
For more than a half-century, the Commonwealth Prayer Breakfast has been held on the day when the General Assembly convenes and the Governor delivers the State of the Commonwealth address. There could be no more fitting start to such an important day than to acknowledge our dependence on our Creator.
It is a pleasure to invite you to the 53rd annual Breakfast, on Wednesday January 9, 2019 at 7:00 a.m. in the Greater Richmond Convention Center. Many of Virginia's elected leaders will gather with citizens from across the Commonwealth to reaffirm our trust in God and to seek his reconciling guidance.
Many faith leaders in America are concerned that we face a "civility crisis" in public life, that is pulling us apart. Can Americans find commonality through faith that transcends our deep political divisions? To explore the answer to this question, we have invited two national leaders, one a conservative Republican and the other a progressive Democrat, to speak.
Jedd Medefind directed faith-based initiatives for President George W. Bush. Michael Wear directed faith-based initiatives for President Barack Obama. These two men are respected faith leaders. While theirs are not household names, they are making a meaningful difference in the public arena. Their presence together on the stage at the Commonwealth Prayer Breakfast sends an important message that partisan differences can be overcome through faith.
These two national leaders are far apart politically. Yet, they have formed a lasting friendship. Through faith, there is far more that unites them than divides them. Come hear their inspiring words of civility and reconciliation that our Commonwealth and our nation need in these troubled times.
Individual tickets are $40. Please consider hosting a table of 10 for $400. As a table host, you are encouraged to invite elected officials, business leaders, pastors, students, and others from your community.
You may purchase tickets by credit card online. For additional information, please contact VACPB@aol.com
We look forward to seeing you on January 9, as we pray for wisdom, guidance, and strength for our public servant leaders during the coming year.
Sincerely,
Commonwealth Prayer Breakfast