Location
St Mary in the Castle
7 Pelham Place
Hastings
TN34 3AE
United Kingdom
Description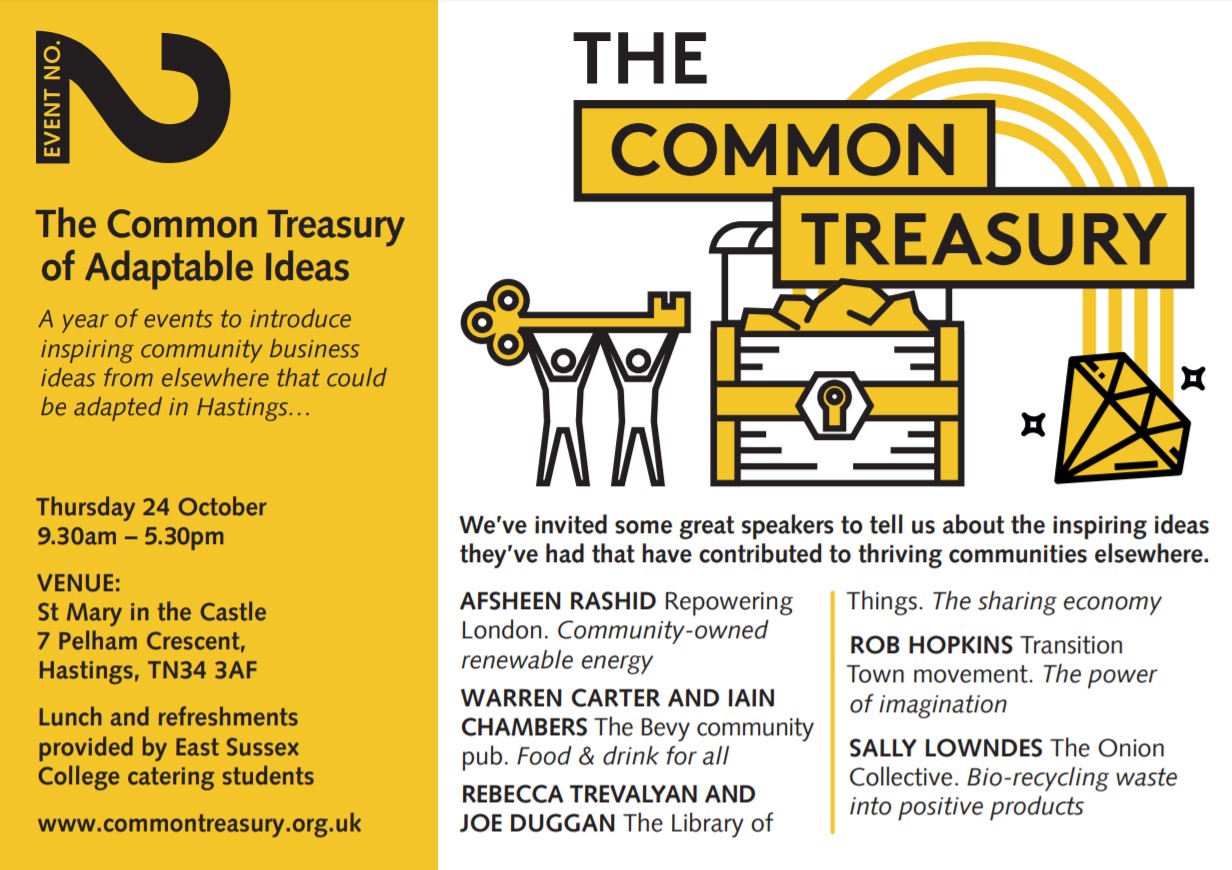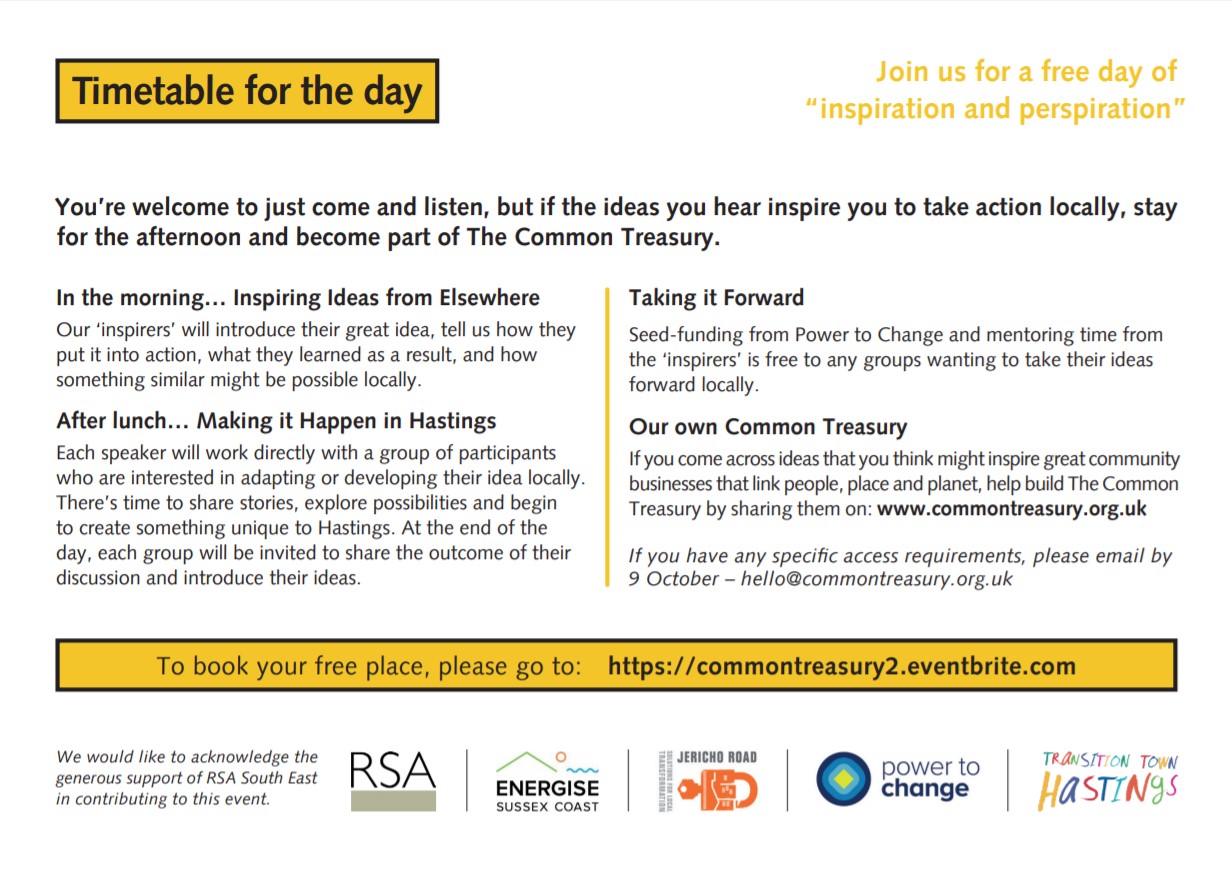 Text Only Version;
Common Treasury 2
We've invited some great speakers to tell us about the inspiring ideas they've had that have contributed to thriving communities elsewhere.
AFSHEEN RASHID - Repowering London. Community-owned renewable energy.

WARREN CARTER AND IAIN CHAMBERS - The Bevy community pub. Food & drink for all.

REBECCA TREVALYAN AND JOE DUGGAN - The Library of Things. The sharing economy.

ROB HOPKINS - Transition Town movement. The power of imagination.

SALLY LOWNDES - The Onion Collective. Bio-recycling waste into positive products.
You're welcome to just come and listen, but if the ideas you hear inspire you to take action locally, stay for the afternoon and become part of The Common Treasury.
In the morning… Inspiring Ideas from Elsewhere Our 'inspirers' will introduce their great idea, tell us how they put it into action, what they learned as a result, and how something similar might be possible locally.

After lunch… Making it Happen in Hastings
Each speaker will work directly with a group of participants who are interested in adapting or developing their idea locally.

There's time to share stories, explore possibilities and begin to create something unique to Hastings. At the end of the day, each group will be invited to share the outcome of their discussion and introduce their ideas.

Taking it Forward
Seed-funding from Power to Change and mentoring time from the 'inspirers' is free to any groups wanting to take their ideas forward locally.

Our own Common Treasury
If you come across ideas that you think might inspire great community businesses that link people, place and planet, help build The Common Treasury by sharing them on: www.commontreasury.org.uk
If you have any specific access requirements, please email by 9 October – hello@commontreasury.org.uk