Description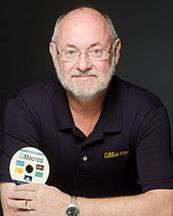 Jay Arthur, The KnowWare Man, helps companies solve problems of delay, defects and deviation using Lean Six Sigma. He is the author of Lean Six Sigma Demystified (2nd edition McGraw-Hill 2011), Lean Six Sigma for Hospitals (2nd edition McGraw-Hill 2016) and the QI Macros Lean Six Sigma SPC Software for Excel.
Mr. Arthur specializes in Lean Six Sigma for healthcare, information technologies, service and manufacturing companies.
As an information technologies specialist, he's helped companies solve problems with transaction processing. Two major outcomes of his work include reducing denied claims by $5,000,000 a year in one healthcare company and, reducing service order errors from 17% to only 3% in less than six months saving $3,000,000 a year with one wireless company.
As a Certified Master Practitioner of Neuro-Linguistic Programming, Mr. Arthur can accelerate the learning experience of participants. He is the author of How to Motivate Everyone and the co-author of The Motivation Profile, a self paced guide that has been used in Fortune 500 companies to train sales personnel, and to diagnose and resolve conflict in ailing teams. He understands that people are the biggest roadblock to implementing Lean Six Sigma. Not the methods nor the tools. He doesn't just teach the methods and tools; he teaches the mindset needed for Lean Six Sigma.
If there's one word Jay hears from his clients about his Lean Six Sigma training it's this: PRACTICAL. After years of using these methods and tools, Mr. Arthur found that he used a handful of tools and methods to solve virtually all problems. And that's what he teaches. As one customer put it, it shifts the discussion from how complex and hard it seems, to "what does the data tell us?"
Agenda
Registration 8:30-9:00
Morning Session 9:00-12:00
Lunch provided 12:00-1:00
Afternoon Session and Q&A 1:00-4:00