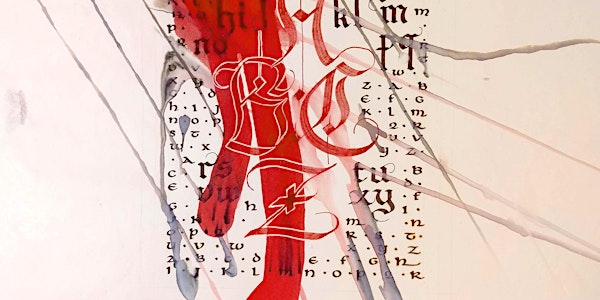 Common Ground — Manifest Exhibiting Artists Panel Talk
An experimental Zoom-based loosely-formatted panel talk featuring artists showing in Manifest's final exhibits of season 16.
About this event
This is a new form of social-distancing-compliant artist talk for the final set of exhibits of Manifest Gallery's 16th season. It has been thanks to the heroic commitment of exhibiting artists to get work to Manifest for installation that we've been able to continue our work as the neighborhood gallery for the world during the pandemic. However, what has been lost is the vital energy of crowds at our opening receptions, and artists traveling to Cincinnati from near and far to make connections and meet each other in their shard exhibits. We sincerely hope that this online panel talk will provide a chance for the artists and the public to share this common ground once again.
Tickets are FREE. In order to help Manifest's staff manage the online event, which will be a first for us, we ask that anyone planning to attend register for a ticket. Zoom connection details and access portal will be provided as part of the ticket.
The exhibitions at Manifest are currently FREE and open to the public during our transitional regular hours Tues-Fri 12-2pm and 5-7pm, and Sat. 12-5pm (closed Sun and Mon) through September 11th.
The galleries feature 58 works by 44 artists from 20 states and 2 countries, including Israel and the United States.
Those planning to attend this panel talk are encouraged to see the shows in person, or review the Manifest VR Tour of the entire set of exhibits at https://poly.google.com/u/0/view/2_1m49zpveE.
Complete details including artwork info, clear images of each work, and show concepts are provided as clickable targets throughout the tour. More details about the exhibits and artists lists are also posted at www.manifestgallery.org/exhibits.
Exhibits include:*
- UNFINISHED / ACCIDENTS (art about serendipity)
- 12th Annual NUDE (exploring the uncovered human form)*
-  ERGO (art in relation to the body)
- A WARM PLACE (paintings by Brooklyn-based artist Buket Savci)
* Due to social distancing requirements affecting some artists and availability of works, on-site installations may vary from original plans. Some works will not be on view in the gallery. All jury-selected works will be featured online in social media features (Instagram and Facebook), and included in our Manifest Exhibition Annual publication for season 16. We will also offer our new Manifest VR exhibit experience for these exhibits for those unable to visit the gallery.
image: Sharon Reeber (UNFINISHED/ACCIDENTS)