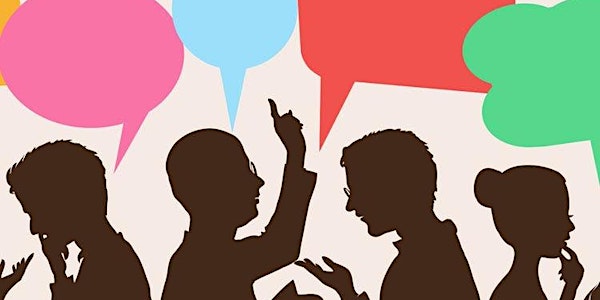 Common Ground Discussion - Ensuring Trustworthy Elections
Equal numbers of conservatives and liberals discuss election procedures to find joint and unanimously held points of agreement.
Date and time
Saturday, February 25 · 9am - 12:30pm PST
Refund Policy
Contact the organizer to request a refund.
Eventbrite's fee is nonrefundable.
About this event
Note: This event is to be attended online.
Join us for an online Common Ground Workshop on: Trustworthy Elections
This Braver Angels Common Ground Workshop brings together equal numbers of Conservatives and Liberals - Reds and Blues (4-8 of each) - to discuss what election rules and procedures would produce election results trusted by the majority of Americans. Together participants talk about their connection to the issue and their opinion on solutions. By the end of the 3-3.5 hour online event they have come up with jointly and unanimously held points of agreement on values, concerns and policies.
These workshops are being held around the country. Participants from various states will be invited to form a national committee to prepare a report to be released to media, legislatures, and candidates.
Goals:
To delve into a single issue where citizens differ, and learn how each other sees the problem
To delineate areas of common ground and points of agreement
To learn something that might be helpful to others in our community and the nation.
Logistics:
There are two ways to join a Common Ground Workshop:
Participant: A participant will engage in small- and large-group discussions with individuals of both the same and different political persuasions. Participants must identify as "red" (Republican or leaning conservative) or "blue" (Democrat or leaning liberal). We will strive for an equal balance of red and blue participants: 4 to 8 people on each side.
Observer/Alternate: An observer/alternate will not participate in the discussions directly but will have the opportunity to watch and listen. Observers/Alternates should be ready to step in and participate as their "color" in the event of participant cancellations. In areas that have a geographic "color" imbalance, allowing for up to 15 Observers/Alternates provides an opportunity for more people to experience a Common Ground workshop.
Who can come? Anyone interested in developing a deeper understanding of, and connection with, people whose political beliefs differ from their own. You should honestly be able to answer "yes" to the following question:
"Are you willing to listen to the other side, and are you willing to speak to the other side with respect?"
Everyone who signs up will receive a phone call or email from an organizer. Organizers reserve the right to switch people between Participant and Observer/Alternate status depending on the needs of the workshop.
Questions? Contact Sharyn Dowd at sdowd@braverangels.org
This workshop is a free event brought to you by Braver Angels as part of our mission to depolarize America. Braver Angels is a 501(c)(3) non-profit. We invite you to consider a gift to Braver Angels; all donations are tax deductible. Your support will allow us to offer more workshops and debates with the ultimate goal of uniting America.