A free webinar discussion by a panel of farming professionals on current conditions, crossroads, best practices and market opportunities.
About this event
Business Climate Leaders Commodity Agriculture is a high stakes business. This webinar event will feature a panel of farming professionals discussing the challenges that farmers face, including current conditions, crossroads, best practices and market opportunities.
Droughts and floods, heat waves and untimely frosts, derechos and raging wildfires…in only just the last two crop years. Is this our future as well? Will there be any winners by region or crop? What are ways in which farmers can adapt?
Healthy soils can help farmers adapt to extreme weather. Healthy soils absorb and retain water, reducing flooding and erosion and potentially making water available to crops during dry periods.
Crop and commercial property insurance can cushion the financial blows caused by extreme weather. How have the increased risks for both yield and revenue changed the amount paid out in different regions over time? What does this mean for the price of premiums and our government's liability in covering these losses moving forward? Are conservation practices incentivized by insurance to help reduce or even avoid these losses?
Difficult weather can lead to crop losses and the bankruptcy of family farms. The ongoing stress causes farmers to have the highest suicide rate of any profession, leaving loved ones to suffer. There are signs to look for and simple coping strategies to combat the stress before it gets fatal.
Agriculture has always been risky, but there are resources that can help us adapt to these increased risks. So, what's next? Growers, what can we do to mitigate our risk and positively affect our bottom line?
DON SCHWERIN, Moderator , Washington Farmer Don lives on his farm in the Blue Mountains of southeastern Washington near Walla Walla. He calls it a dry land, continuous crop farm where the principal crop is soft white wheat exported to the Pacific Rim. In a good year about 30 inches of rain comes between mid-September and early June.
KEITH ALVERSON, South Dakota Farmer Keith is a sixth-generation corn and soybean farmer operating 2,700 acres in Eastern South Dakota with a conservation focus that has spanned multiple generations. Keith is a past president of the South Dakota Corn Growers Association (NCGA) and served on the board of directors focusing on ethanol and production stewardship issues. As liaison for the NCGA Stewardship Action team, Keith spoke about climate and soil health to the Soil Health Institute (SHI) upon the release of their Soil Health Action Plan and presented a talk at COP21 on the SHI plan.
JEFF DITZENBERGER , Wisconsin Farmer and Veteran Jeff has been part of Agriculture throughout his life. A certified mental health life coach, he is the founder of the mental health nonprofit T.U.G.S. in Wisconsin to help people get through stress and depression. An FFA and FFA alumni member, he served as Green County Farm Bureau President for 10 years and Ag Chest VP for 5, also serving on many Ag-related committees and groups. Currently, Jeff co-manages a farm consisting 900 acres of corn, soybeans and hay near Argyle, Wisconsin.
DON MOODY, Risk Manager Don is the Sales Manager for Crop Insurance at Farmers Business Network, Inc., where he specializes in risk management, negotiations, logistics and market development. Don has worked in most aspects of the Insurance Industry: founding two P&C agencies; serving as president of a large property & casualty agency; becoming a commercial P&C specialist. Don has also worked as a crop adjuster and in field compliance.
Dr. CAROLYN OLSON, USDA/USGS Scientist Dr. Olson has led a successful career in interdisciplinary research and federal science policy. Throughout her career, she has held many leadership roles, including terms as president of the American Geosciences Institute and the Soil Science Society of America, Dr. Olson has been the recipient of many awards and fellowships, including the prestigious USDA Honor Award, the Harvard Seamans Fellowship in Technology and Public Policy, and a Fulbright Research Award. She is a fellow of AAAS, SSSA, and the Geological Society of America. Among her numerous writings, Dr. Olson was the federal coordinating lead author on agriculture and rural communities in the Fourth National Climate Assessment.
HALLIE SHOFFNER, Arkansas Farmer and CEO Hallie is a sixth-generation row crop farmer in the Mid-South and CEO of SFR Seed, an agricultural research farm in the Arkansas-Mississippi Delta. SFR Seed is a contract soybean and rice parent seed production farm for customers across the globe, managing the entire seed increase process from planting seed stock to cleaning, packaging, and shipping the final product. Hallie is also a member of Business Climate Leaders.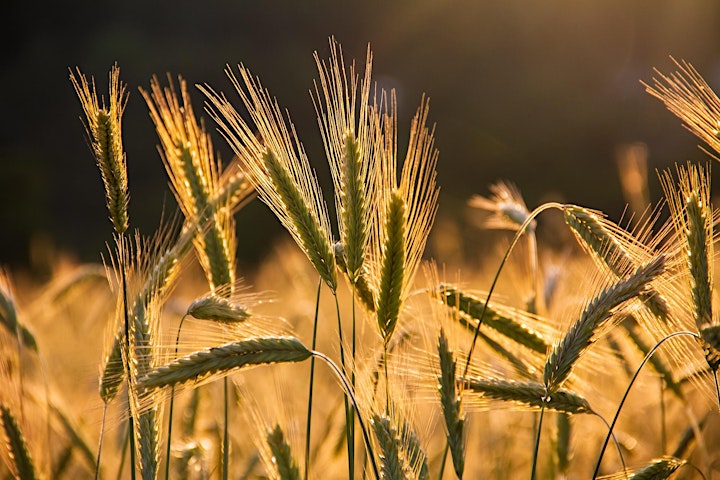 Organizer of Commodity Ag: The Changing Climate and Your Bottom Line