Commitment to Compassion, Vinyasa Flow with Erin Gilmore @ Yoga Journal LIV...
Description
Stimulate the mental, emotional, and physical bodies in a flow that's energizing and entertaining. This class will challenge you to not only move in different ways but to also think differently about how you move and what that means in your body. The pace of the flow is always matched to your breath, with beat driven sequencing.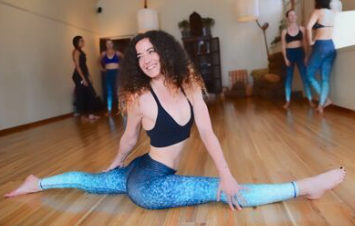 With a fresh weekly playlist and a profound message of self-acceptance, Erin Gilmore teaches students to focus on their unique journey through reflective practice and hard work. Her fast-paced, deeply-rhythmic flow and strength-based training takes yogis on an intentional, invigorating, focused journey away from their ego to a place of peace and self-love. Yoga was the driving force behind reclaiming her own sense of self-love and freeing her from a long battle with bulimia and anorexia. Erin is a teacher at Yoga Flow SF. Erin has founded a monthly all women's class, StrongWomenSF, that benefits women's charities and interests.