Description
WHY?
Why Attend or Participate in our Commit to Be Fit Expo?
Attending our COMMIT TO BE FIT EXPO is a great way to expand your knowledge, get healthy, and learn from the experts for your life and possibly your business. There's an interactive and educational aspect to our event. We will be hosting product and service demonstrations. There will be seminars, practical workshops and nutritional cooking classes/demos throughout the two day event. We will be providing a fun, interactive and informative way to learn about new fitness training techniques, scientific research, nutritional secrets, cosmetic procedures and products, business skills, sports programs, financial security, mental fatigue combating techniques, self help seminars, and so much more.
We are also thrilled to host our Senior Citizens day to provide resources, information, demonstrations, products and services that primarily focus on the current and future needs of our most precious local residents, our LowCountry Seniors.
AND...Let's hear it for the ladies...we celebrate everyone in the business of assisting others to Commit to Be Fit! This year's Expo will provide for stage/seminar time throughout the two day event for Women Owned Businesses. We want to promote women that are making a difference in the community and celebrate their accomplishments. (Schedule of events soon to follow.)
Our Commit to Be Fit Expo is a great place to network and build relationships with potential collaborators, sponsors, employers, service providers, educational experts, coaches, and healthcare professionals. There is something for everyone!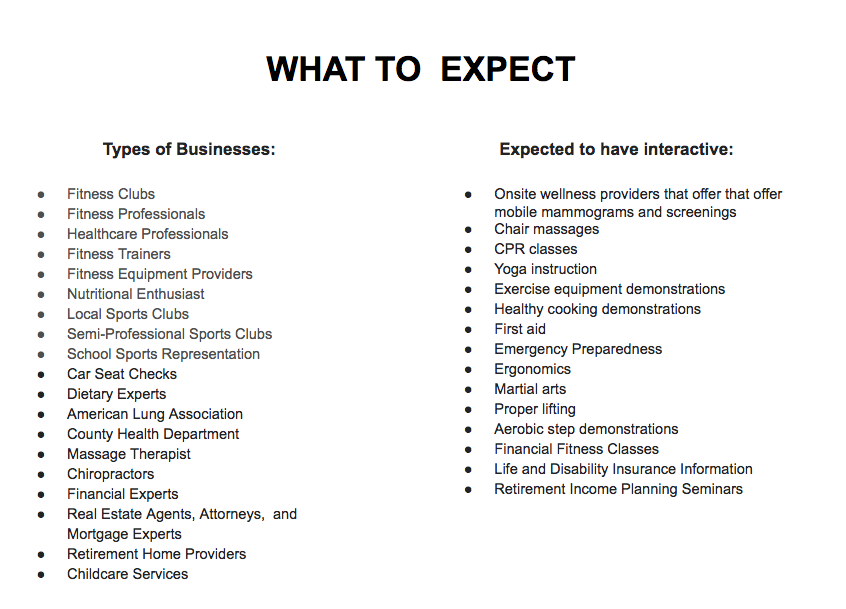 Want to Exhibit or be a Sponsor? Visit our Event Webpage today!