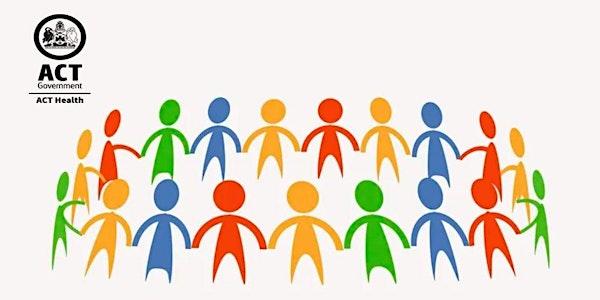 Commissioning for Mental Health Services Community Workshop (online)
An online opportunity for the community and key stakeholders to collectively engage in the commissioning of mental health services project.
About this event
Commissioning of Mental Health Services
The Mental Health Policy and Strategy Branch (MHPS) is organising two community workshops in December as part of the Strategise phase of our commissioning cycle. The first workshop will be a face-to-face workshop on 5 December, to be held at 220 London Circuit, and the second workshop will be held online on December 13 via Microsoft Teams.
You or your organisation are invited to attend one of the workshops.
Purpose of Workshops:
The community workshops will be the first opportunity for the broader mental health community and key stakeholders to collectively come together and engage in the commissioning of mental health services project.
We are looking forward to the discussion through the workshops and invite participants to explore key questions raised in the Discovery Paper - available to download here. The workshops will also be an opportunity to validate and prioritise the needs and gaps identified through the strategise phase of the commissioning process.
Please note, both workshops will cover the same material and opportunities for discussion and summaries of these workshops and the themes discussed will be published and circulated by MHPS following the workshops. This means you do not have to prioritise one workshop over the other and you will be able to see an overview of the discussions at both workshops.
Attendance:
We are inviting a mix of community sector partners including Peak NGOs, consumers, and carers. We also hope that key ACT Government Directorates will participate and contribute through the workshops.
In the interest of managing numbers, we would appreciate it if you could attend one workshop only. Additionally, please nominate only one representative from your organisation per session.
If you want to contribute but are unable to attend either of the workshops or you would like to get in touch, you can do so at any stage of the Commissioning process by emailing us at MentalHealthCommissioning@act.gov.au. We welcome all and any feedback.
For more information, please feel free to visit our webpage: https://www.communityservices.act.gov.au/commissioning/sectors-in-progress/mental-health
We look forward to some fantastic discussions and positive exchanges of ideas at the workshop.