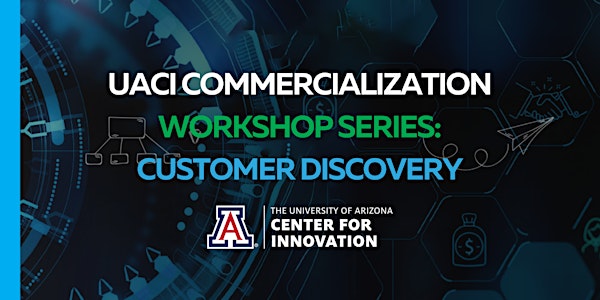 Commercialization Workshop Series: Customer Discovery
Join us for a workshop session focused on customer discovery.
About this event
Join us on January 27, 2022 from 9am-10am Arizona Time, to learn more about customer discovery and how to conduct interviews and understand your customer in a meaningful way.
More About UACI:
The University of Arizona Center for Innovation (UACI) is a startup incubator network with outposts across the Southern Arizona region and a mission to grow scalable science and technology startup ventures that fuel the Arizona economy. For nearly two decades, the program has directly served over 160 companies and impacted thousands of entrepreneurs. This is done through providing access to people, programming and places that help entrepreneurs take their companies from idea to market. Startups go through a structured program that takes them through a continuum of education provided by mentors, advisors and community collaborators.