Description
The Centre for Transformative Innovation is holding a public lecture with the 2017 Clunies Ross Knowledge Commercialisation Awardee: Mr Darryn Smart
COMMERCIALISATION OF DEFENCE TECH
Improvised explosive devices (IEDs) take a daily physical and emotional toll in Afghanistan and other conflict zones. Mr Smart has researched radio-activated IEDs and developed novel counter-IED units to protect individual Australian Defence Force (ADF) soldiers and vehicles as well as coalition partners.
Mr Smart is Group Leader, Communications and Electronic Warfare, at the Defence Science and Technology Group, based at Edinburgh, South Australia. In this role he led the IED Countermeasure system development team that developed four unique protection systems and devices then took them through commercialisation with an estimated benefit of $61 million. The products showcase how Australia's cutting-edge technological development can make an impact on the global stage.
He has more than 30 years' expertise in electronic warfare and is credited with having a profound impact on the cultural environment within the defence scientific community through leading and managing teams across large multi-disciplinary activities.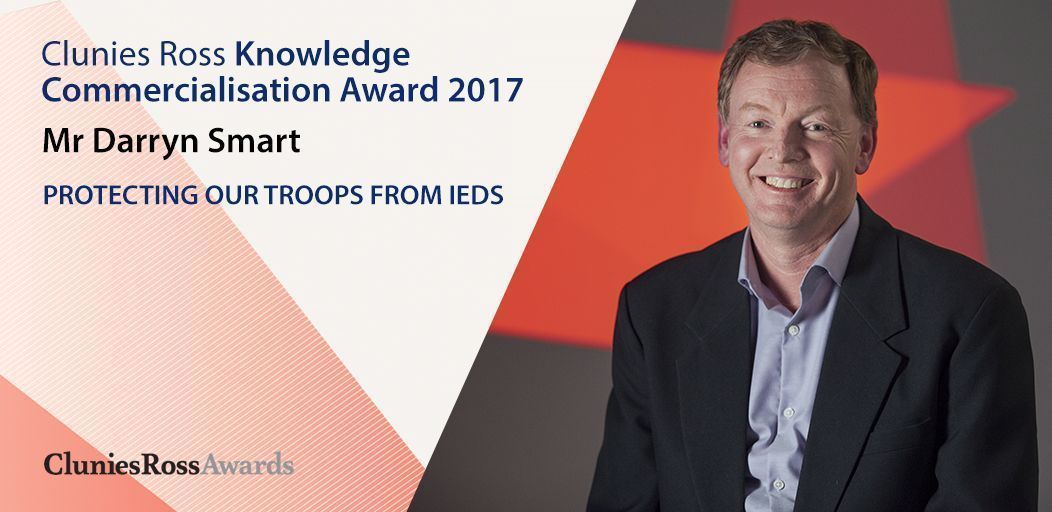 Event Information
Arrivals at 5:45 PM for a 6:05 PM lecture start.
The lecture will be followed by networking drinks and canapes.

Parking

The closest paid car park structure is on Wakefield St. However, 1 & 2 hours free off-street parking may be available along William Street and surrounding streets. These are subject to restrictions, please double-check signage.